Sku:

CT22001HHM

Vendor: Cature
CATURE Bentonite & Tofu Clumping Cat Litter Pellet 14L/5.6kg
Spend

$100.00

to

FREE SHIPPING
Product Description




With only 10 seconds to absorb all the liquid and lock odour super effectively, it's the perfect choice for small spaces or a kitty with a sensitive nose. Based on the same concept as our Activated Charcoal range, we use organic plant-based binders that give exceptional Cature properties. This ensures that urine is locked up in the litter, making it accessible only when you need it removed— just scoop and flush.

Benefits and Features




No Odor, No Dust

2mm pellet diameter makes excellent clumping performance

99.5% dust-free

No chemical synthesis, no formaldehyde, no industrial binders

Can absorb water 400% of its weight, which leads to a reduction of litter consumption

100% biodegradable and eco-friendly. Waste clumps can be disposed of safely in the toilet

Ingredients




Made of a selection of edible raw materials and natural plant binders added milk flavour, no formaldehyde, no artificial colour, and no industrial binders, 100% natural and biodegradable.

Quantity14L/5.6kg

Directions for Use




Fill the tray with Cature cat litter to a depth of 2-3 inches.

Scoop waste out daily

Waste clumps may be disposed of safely in the toilet

Add additional litter to maintain desired depth

Product Disclaimer




Petso doesn't have any control over the transport of cat litter from our store. As it is impossible to avoid road bumps and parcel collisions during transit, packaging may tend to lose vacuum and the insides may leak.

When this scenario happens, as long as the cat litter inside the packaging is dry, the quality and function of your cat litter are still preserved, so you can still use it with confidence.

Cat litter packages (and contents) that were tampered with and damaged after being soaked in water, exposed to fire, and/or chemicals will only be eligible for returns and refund.

Vacuum sealed cat litters are optimized to reduce package volume which saves our customers from paying extra in shipping cost for heavy items.

Additional Information




Litter storage tips:

Maintain freshness by sealing the bag securely after each use. Store in a cool, dry place away from direct sunlight.

Caution:

Keep package away from children to avoid the danger of suffocation.

Wash hands thoroughly after handling used cat litter. Reminder to pregnant women and those with suppressed immune systems: cat feces is sometimes known to harbour parasites that can cause toxoplasmosis.

Store in a cool, dry place. Reseal package after each use.
View full details
Add an additional description to your product option. Ex: Size guides, and other common questions.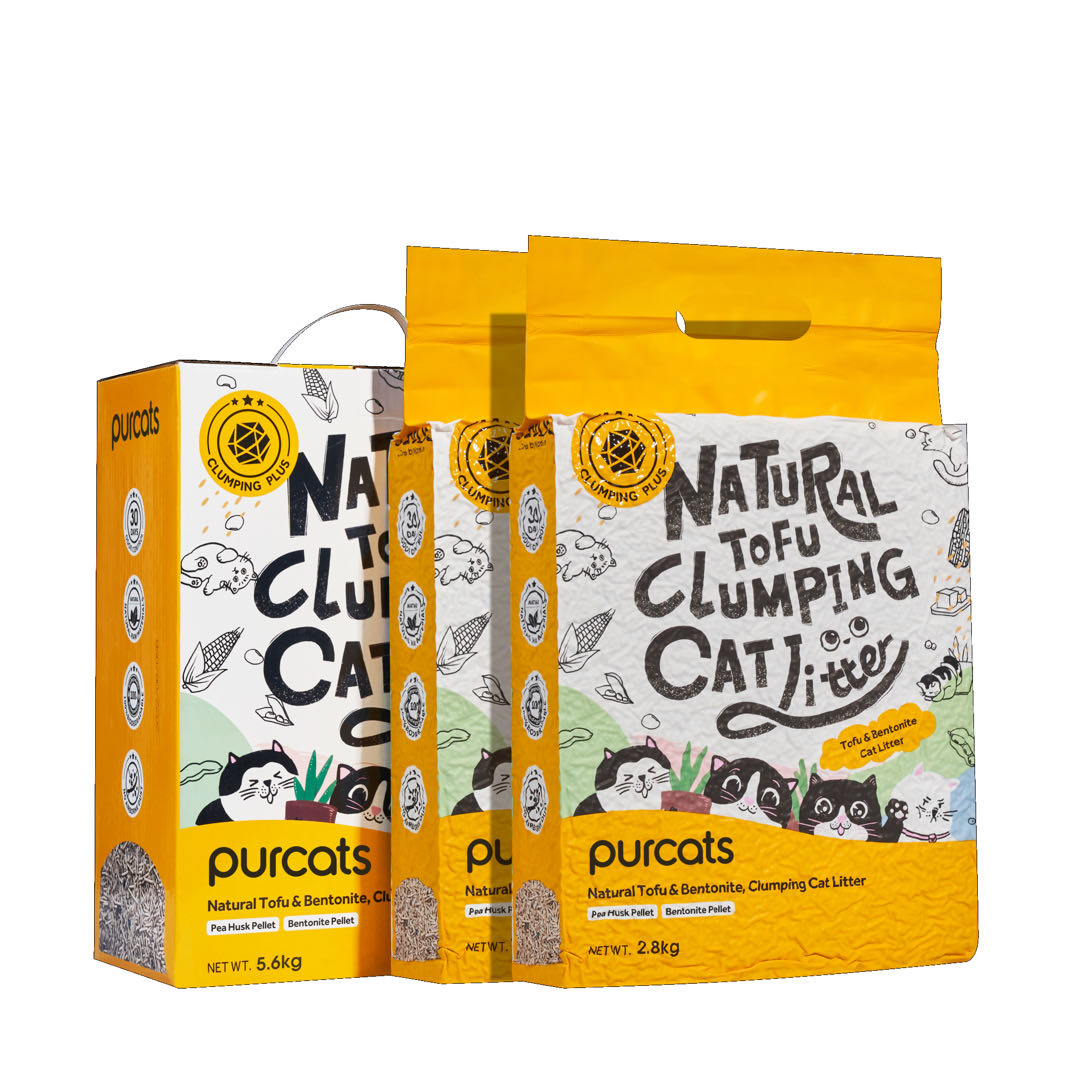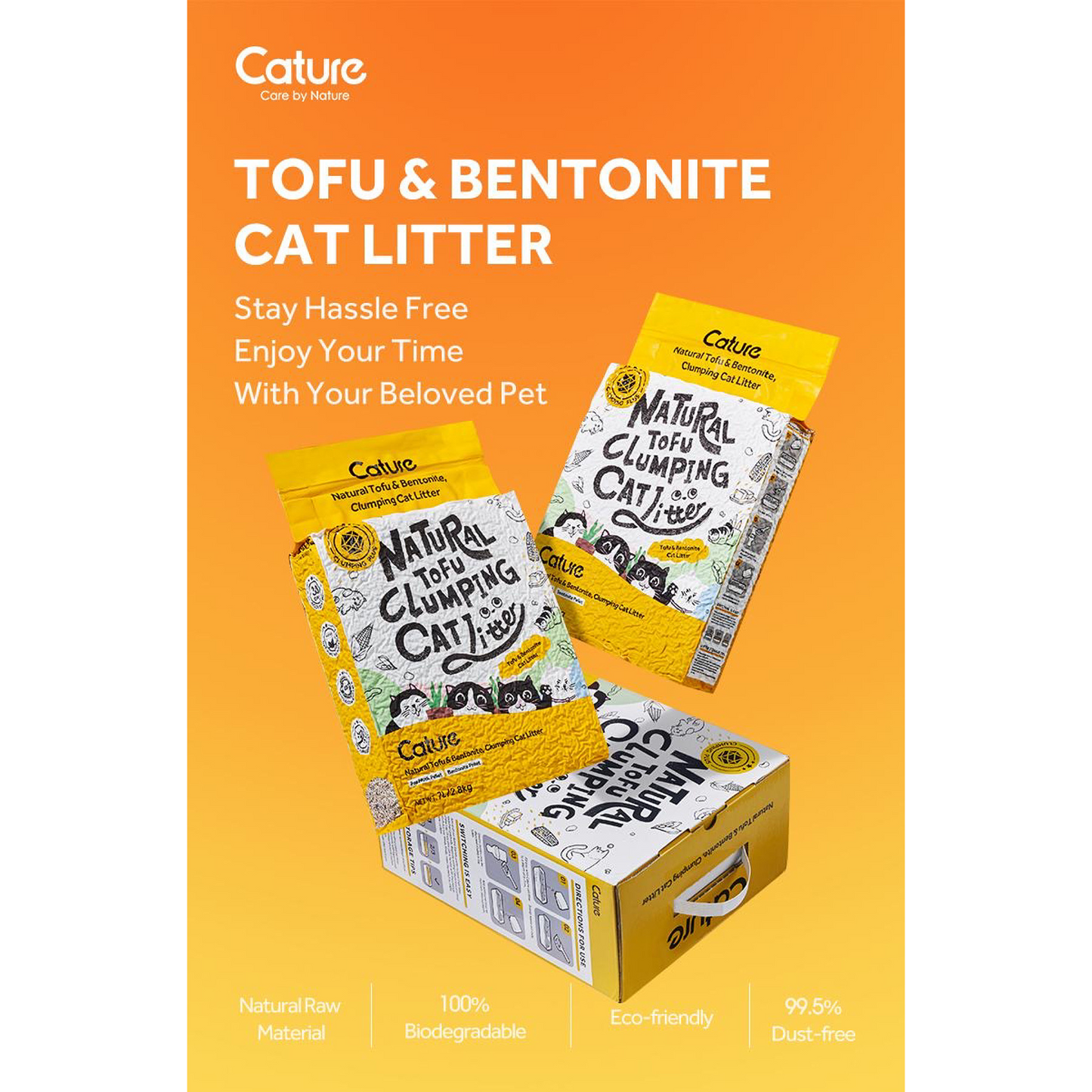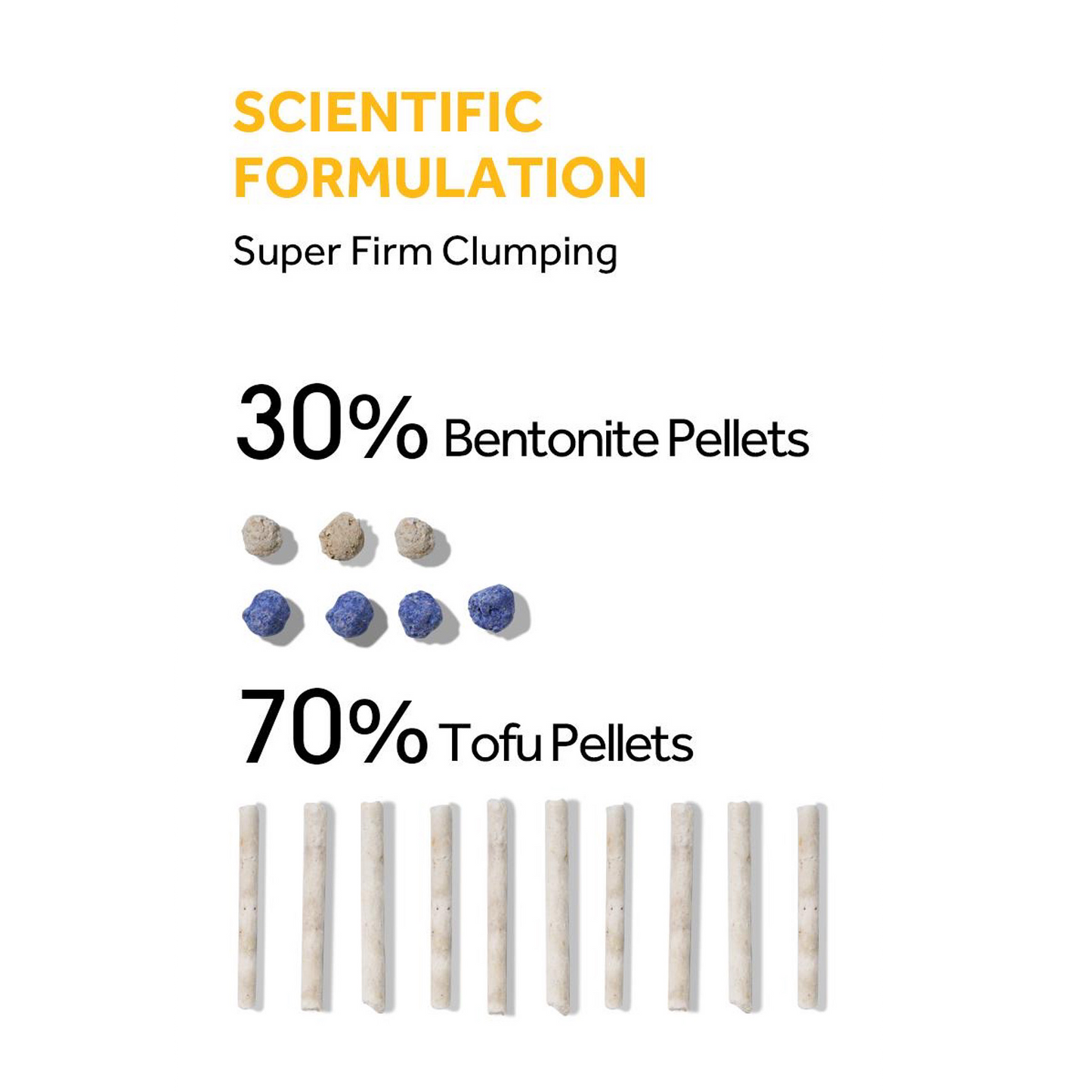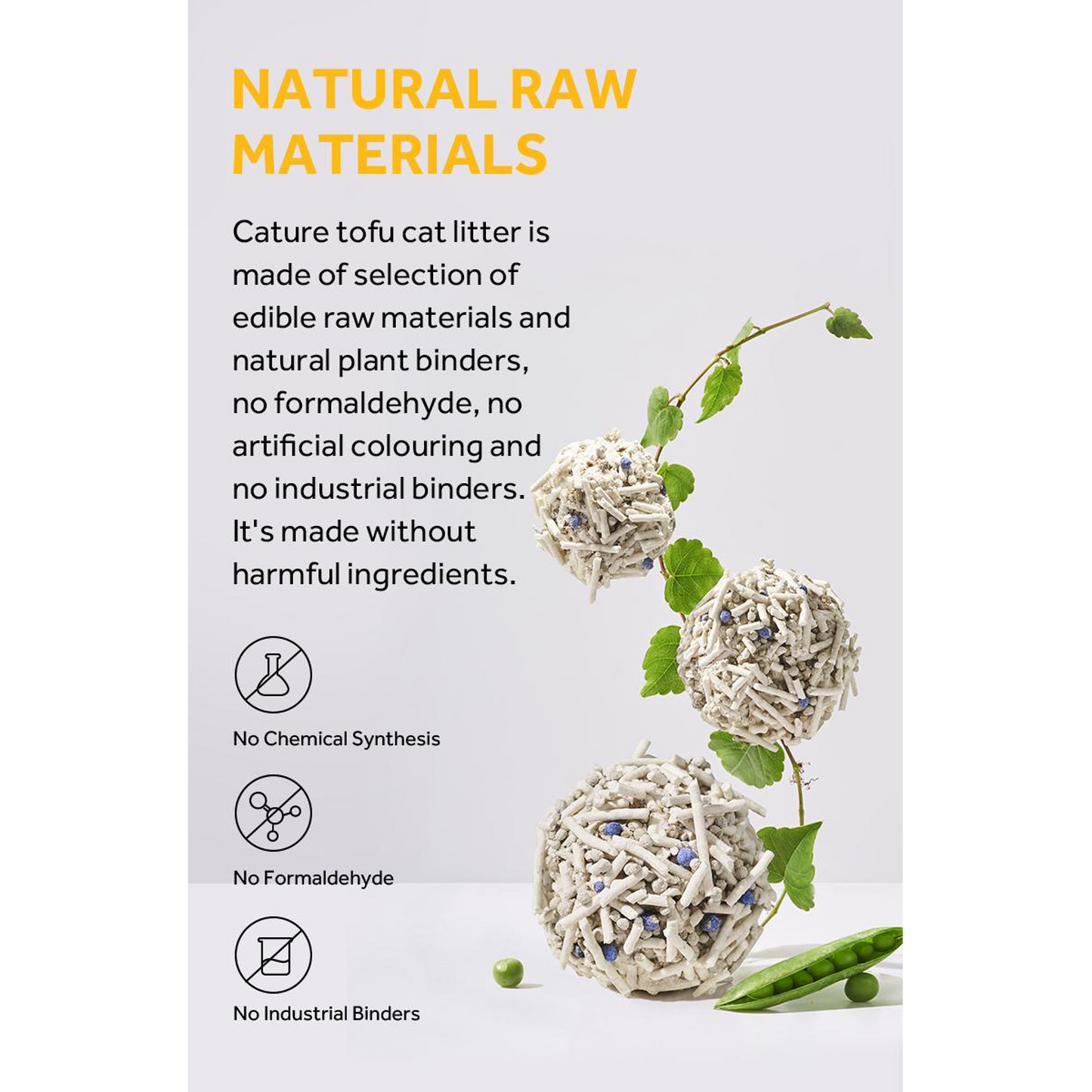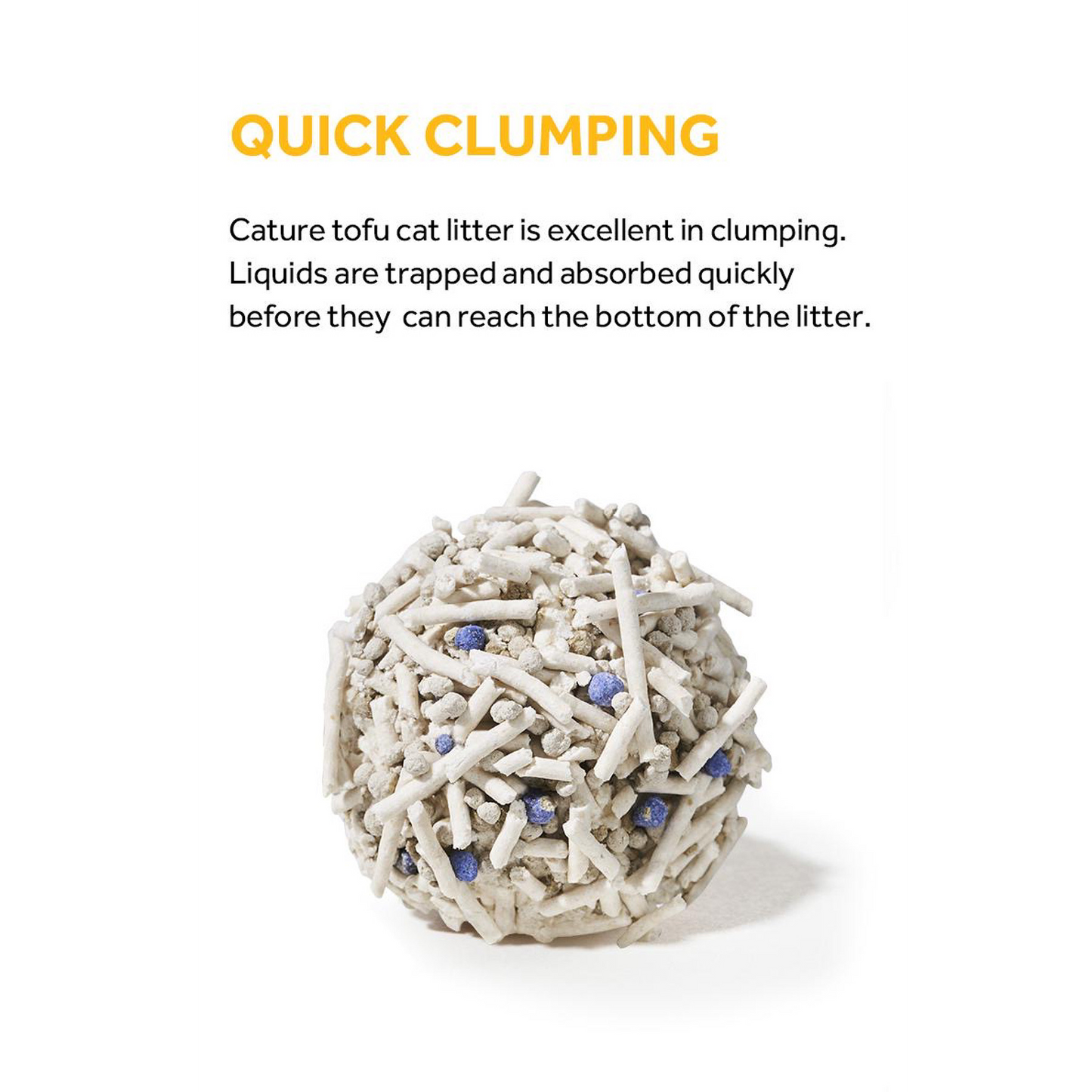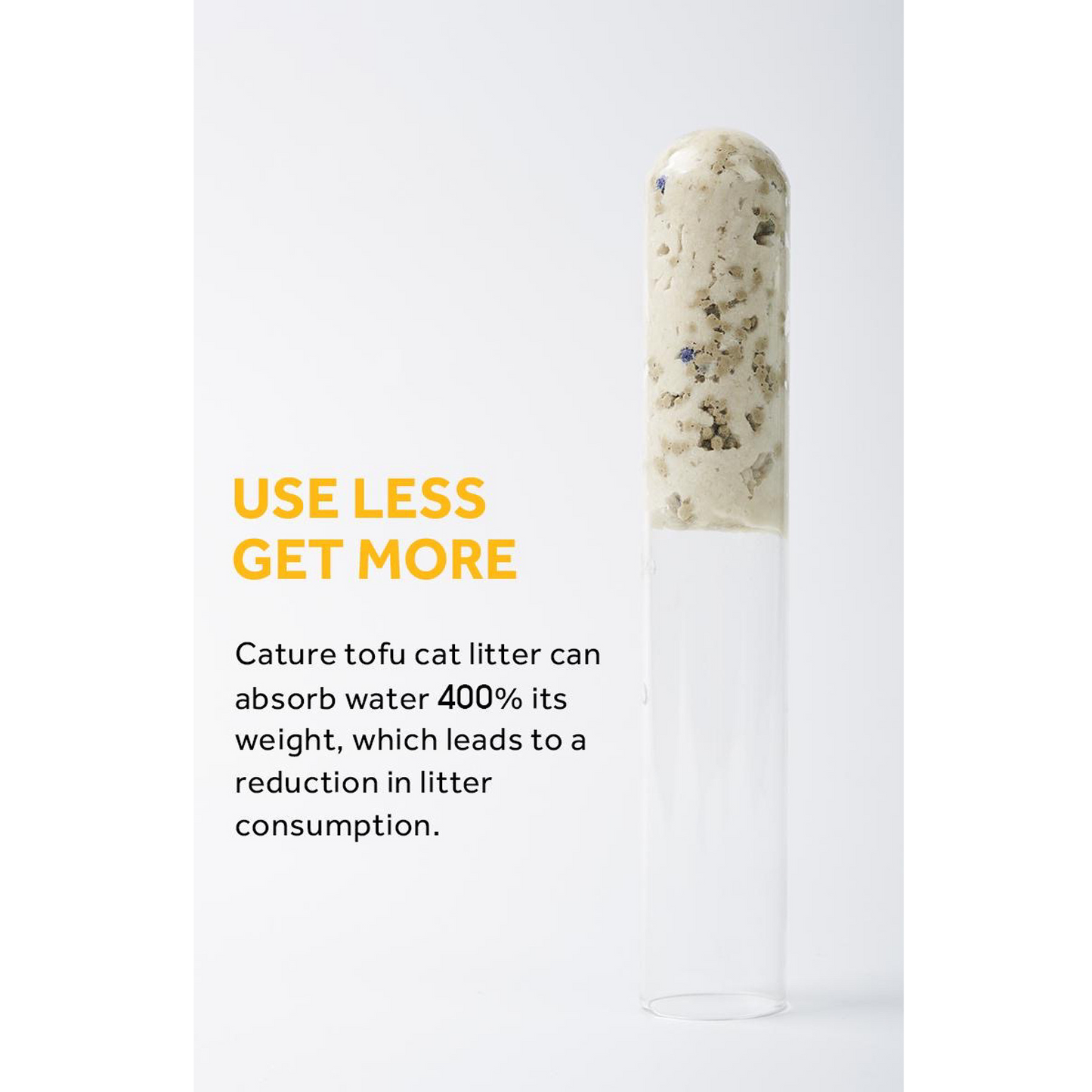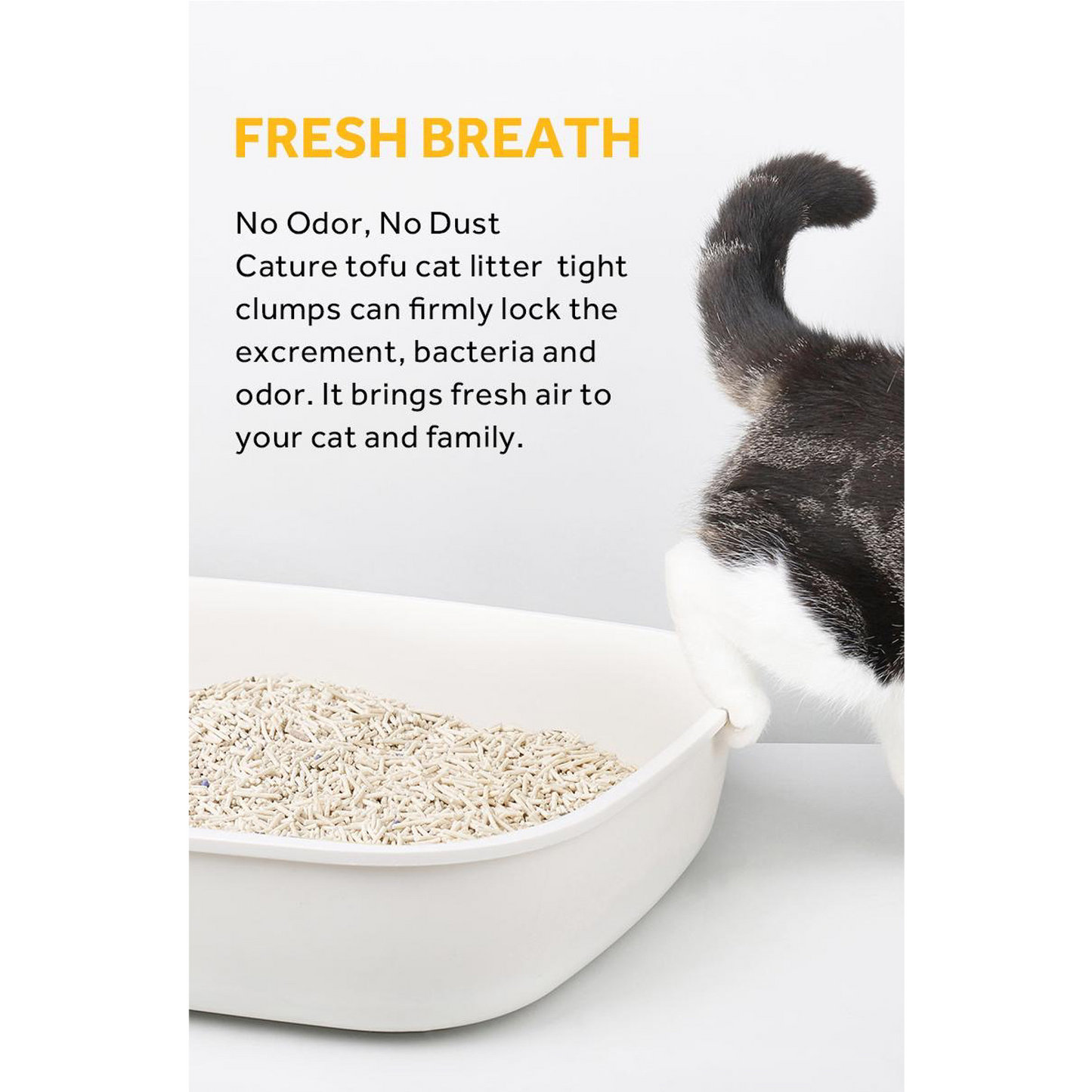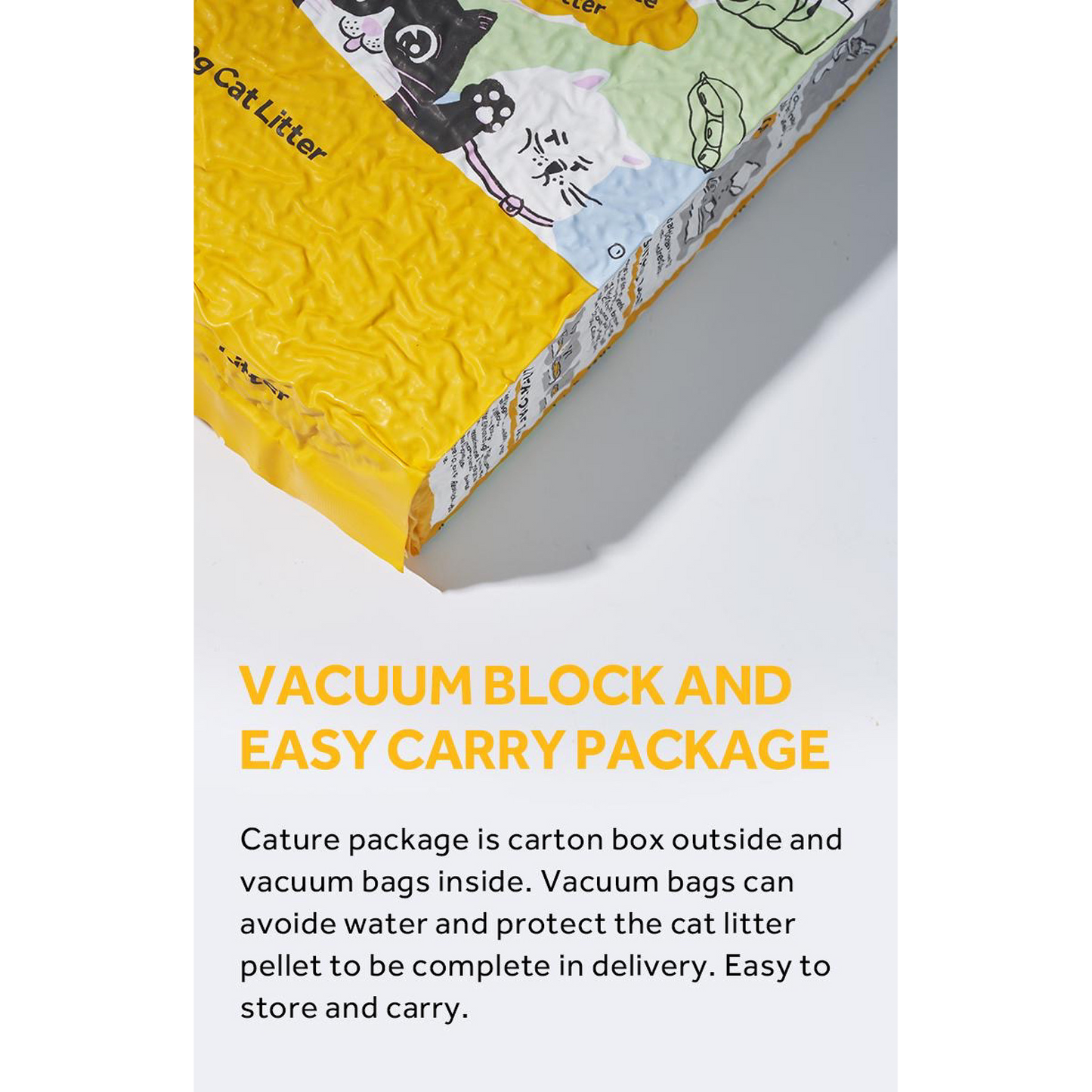 CATURE Bentonite & Tofu Clumping Cat Litter Pellet 14L/5.6kg
SUBHEADING
Recently viewed products