Sku:

CT21001DNL

Vendor: Cature
CATURE - Cat Litter ECO Tofu Pellets - Milk Scent 18L(7.2kg)
Spend

$100.00

to

FREE SHIPPING
 Product Description

A cat owner can't go wrong with CATURE Milk Tofu Clumping Cat Litter 7.2kg. It's bound together with the highest quality standard natural raw materials, made up of carefully selected high-quality lime pebbles and plant fibres, which are strong for clumped formation. The 2mm diameter pellet is well-suited for easy handling and lessens overall mess and it's flushable down your toilet, Cature makes clean-up a walk in the park without all that dust floating about or artificial smells for your pet to dodge around. Ushers in a healthier life where you and your pet don't have to worry about allergies and other repercussions from unhealthy products!

Benefits and Features

100% all-natural odour control cat litter.
Made of high-quality natural peas fibre materials and plant binders.
Biodegradable and Eco-friendly product.
99.5% dust-free.
Recommended for all breeds and life stages of cats.
400% water absorption.
Flushable to Toilet Bowl (in small amount).
No harmful chemicals and toxins.
Formaldehyde and Industrial binders free products.
Bacteria growth and odours suppressor in the litter box.

Materials

Natural Pea Fibre and Plant Binders.

Directions for Use

Open the product and transfer the cat litter to the cat litter box.
Always clean your pet's litter box.

Product Disclaimer

Petso doesn't have any control over the transport of cat litter from our store. As it is impossible to avoid road bumps and parcel collisions during transit, packaging may tend to lose vacuum and the insides may leak.
When this scenario happens, as long as the cat litter inside the packaging is dry, the quality and function of your cat litter are still preserved, so you can still use it with confidence.
Cat litter packages (and contents) that were tampered with and damaged after being soaked in water, exposed to fire, and/or chemicals will only be eligible for returns and refund.

Vacuum sealed cat litters are optimized to reduce package volume which saves our customers from paying extra in shipping cost for heavy items.
View full details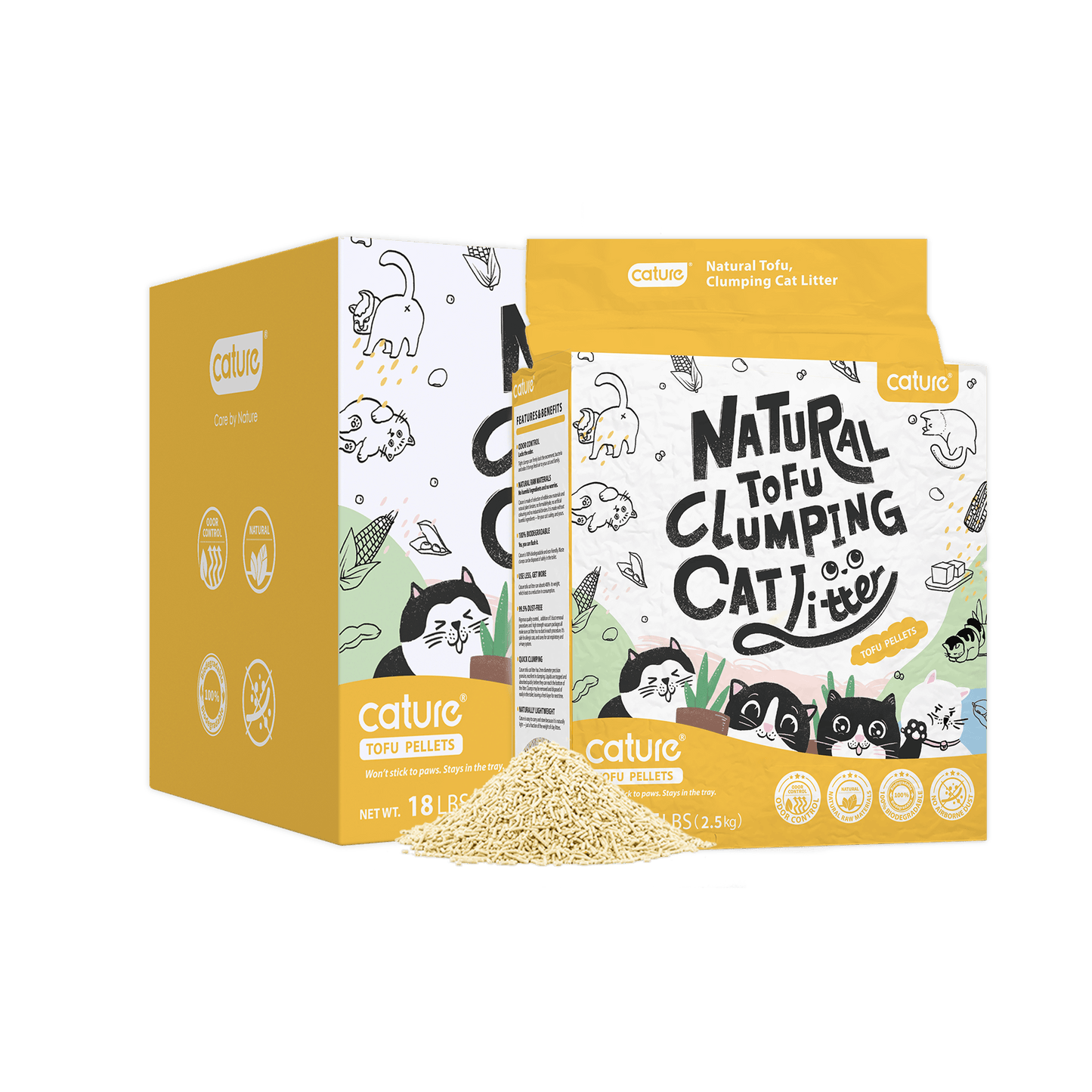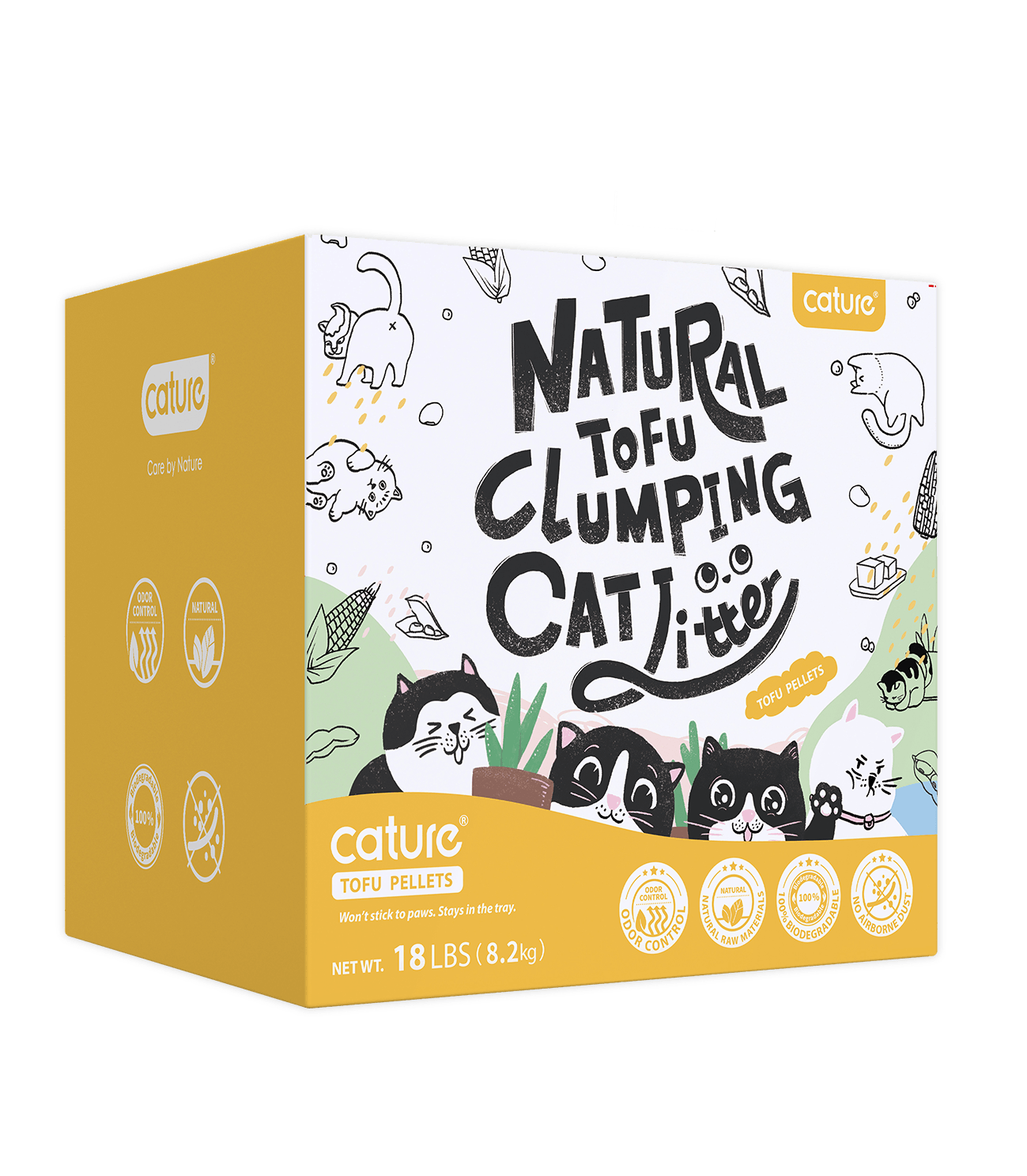 CATURE - Cat Litter ECO Tofu Pellets - Milk Scent 18L(7.2kg)
SUBHEADING
Recently viewed products