EYE ENVY CAT TEAR STAIN REMOVER STARTER KIT WITH SMALL PROPOWDER BRUSH
Spend

$100.00

to

FREE SHIPPING
This Eye Envy® Starter Kit includes all our tear stain removal essentials - including the innovative small ProPowder Brush - in one kit at a reduced price. The kit is a great introduction to our range of tear stain removal products and is ideal for Persians, Himalayans and Exotic Shorthairs who tend to experience eye problems and tear stains. This Eye Envy Starter Kit for cats should last for 30-45 days, depending on your pet's tear stain severity. Each kit contains:

Eye Envy Standard (Non-Refrigerated NR) Tear Stain Remover Solution for Cats, 2 fl. oz./58ml
Eye Envy Gentle Action Applicator Pads for Cats, 30-count jar
Eye Envy Tear Stain Remover Powder, ½ oz./14g
Eye Envy ProPowder Brush, Small

Eye Envy Cat Starter Kit contains both steps in the two-step system that removes unsightly tear stains by combining natural ingredients that effectively attack the root of the problem. Externally applied, this safe, non-irritating and effective eye tear stain remover clears away unsightly tear stains and inhibits dark staining without detergents or harsh chemicals.


Step one is the application of the Eye Envy Tear Stain Solution for Cats, which cleans the affected area. It uses a natural astringent to close the hair shaft and fight bacteria. This initial eye stain remover also includes a broad-spectrum natural antibacterial substance that mimics the properties of an antibiotic. This key mineral helps control and stop the growth of bacteria that leads to unsightly, smelly tear stains. Use the Gentle Action Applicator Pads for Cats to help clean and treat the area. The pads have a waffle-like texture to gently exfoliate the area, so the liquid penetrates deeper. There are no lint particles or loose fuzz to irritate the eyes. Unlike cotton rounds, our applicator pads do not soak up or absorb the liquid, meaning less waste and a longer-lasting product.

Step two is the application of the Eye Envy Tear Stain Powder, which contains a mild cleanser and antibacterial to inhibit the growth of bacteria and help remove tear stains. It also absorbs excess moisture and helps to repel new tears. It is NOT a chalk or cover-up but a natural silk-like powder that safely keeps your pet's eye dry, stain-free and full of luster. Use the ProPowder Applicator Brush to apply an even amount of powder without the fear of poking or hurting the eyes. The superfine fiber hair is antibacterial and washable, making it easier to keep up with regular eye stain remover applications.

Eye Envy Tear Stain Solution and Tear Stain Powder are topically applied and NOT ingested. They do not contain bleach, peroxide, whitening agents or harsh chemicals. The Eye Envy Starter Kit does not contain macrolide antibiotics (such as tylosin), which with continued use may be harmful to the liver and build up antibiotic resistance.

This kit is ideal for light-colored/white cats, especially Exotic Shorthairs, Persians and Himalayans.

DID YOU KNOW?

Eye Envy ProPowder Applicator Brush picks up five times more powder than an ordinary brush or your fingertips.

HOW TO USE

Saturate the application pad with the Eye Envy Tear Stain Solution and gently remove the debris from each eye, turning over the pad when switching from one eye to the other

Then work in Eye Envy Tear Stain Powder until the area is dry.


Using the ProPowder Brush gently apply powder to stained area.

Use small strokes or small circular motions to blend product evenly. For best results, apply powder against the direction of hair growth. Allow to dry and absorb naturally.

Repeat daily until stains disappear – typically 7 days. For maintenance apply weekly to prevent reoccurrence.

Click on the videos tab to watch our video on 'How to Apply Tear Stain Remover'.


ACTIVE INGREDIENTS

We use only all-natural, human-grade ingredients that we test on ourselves first. We are cruelty-free. Our products do not contain parabens, peroxide, bleach, steroids, antibiotics (such as Tylosin), or other harmful agents. Natural active ingredients in this product:

Eye Envy Tear Stain Solution for Cats Ingredients


Boric Crystals
Is a natural cleanser and antibacterial that is used in well-established eye washes to help relieve irritation and discomfort.

Witch Hazel
Witch Hazel's astringent properties are perfect for killing bacteria and also drying the area affected by tear stains.

Colloidal Silver
A natural antibacterial, antiviral and anti-inflammatory, which mimics the properties of antibiotics. This will help control and stop the growth of bacteria, causing the tears stains.

Eye Envy Tear Stain Powder Ingredients

 

Goldenseal
Goldenseal mimics the properties of a natural antibiotic to help remove the bacteria causing tear staining.

Echinacea
Like Goldenseal, Echinacea is also an anti-inflammatory and acts as a natural antibiotic, helping clear up any bacterial infections.

Eyebright
Has been used since the Middle Ages to treat eye issues, including infected, inflamed and irritated eyes. This herb has anti-inflammatory, antibacterial and astringent properties. Eyebright contains the substance Aucubin, which stimulates the production of proteins that are involved in the healing processes.

Boric Crystals
A natural cleanser and antibacterial that is used in well-established eye treatments to help relieve irritation and discomfort. In powder form it is also a pharmaceutical grade drying agent, which keeps the affected area dry.



View full details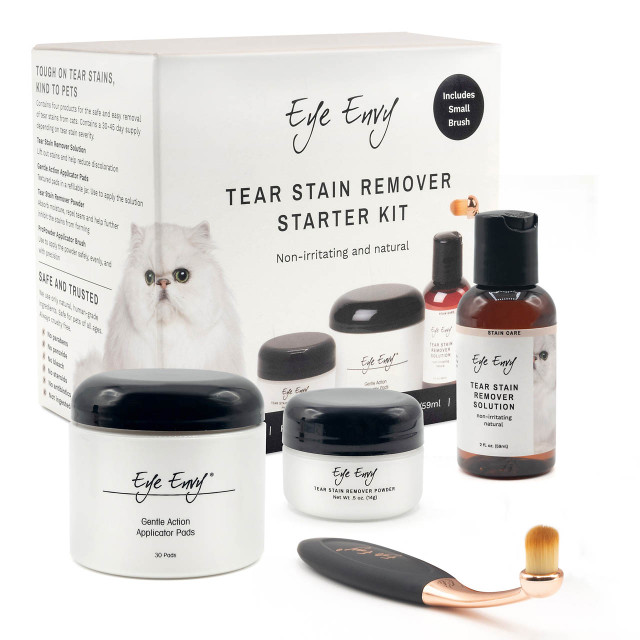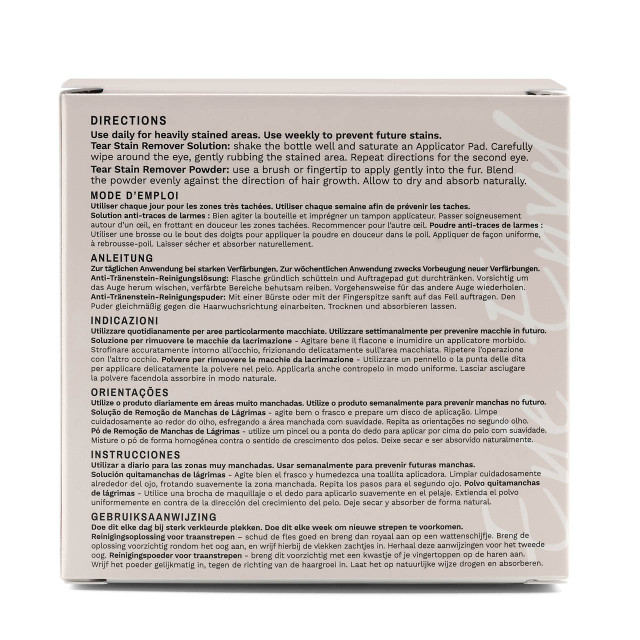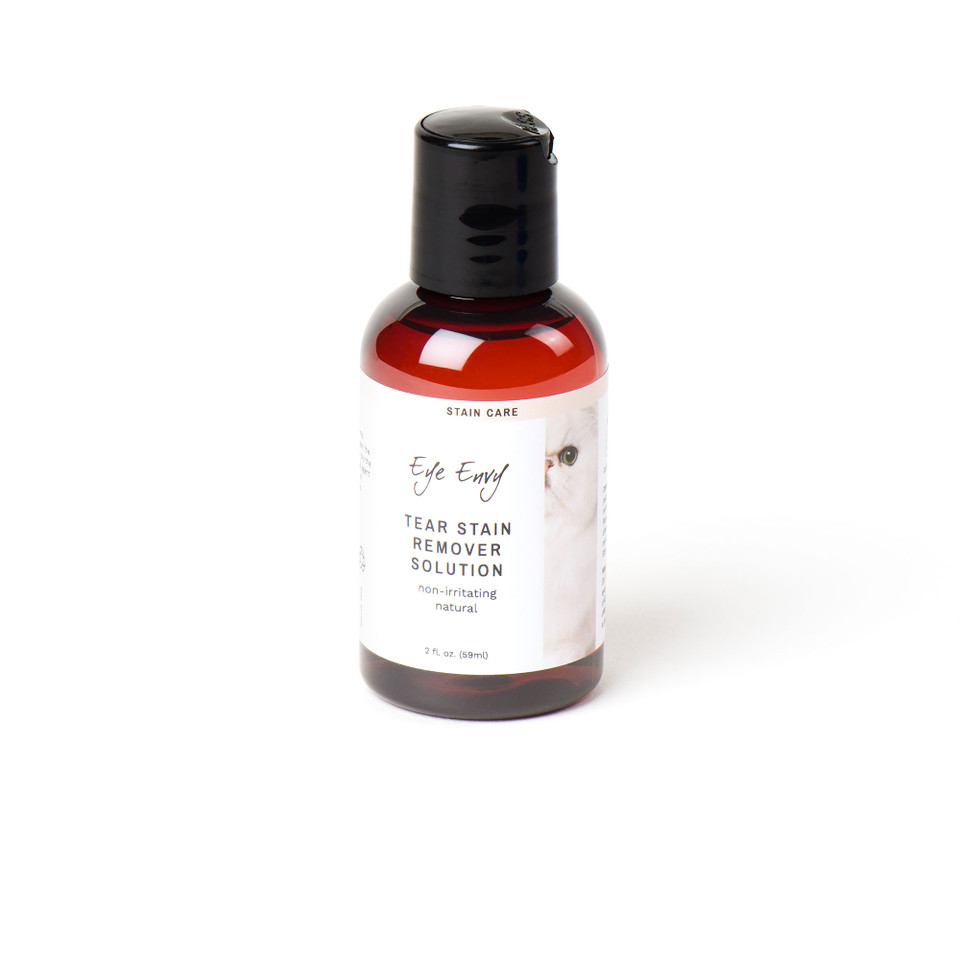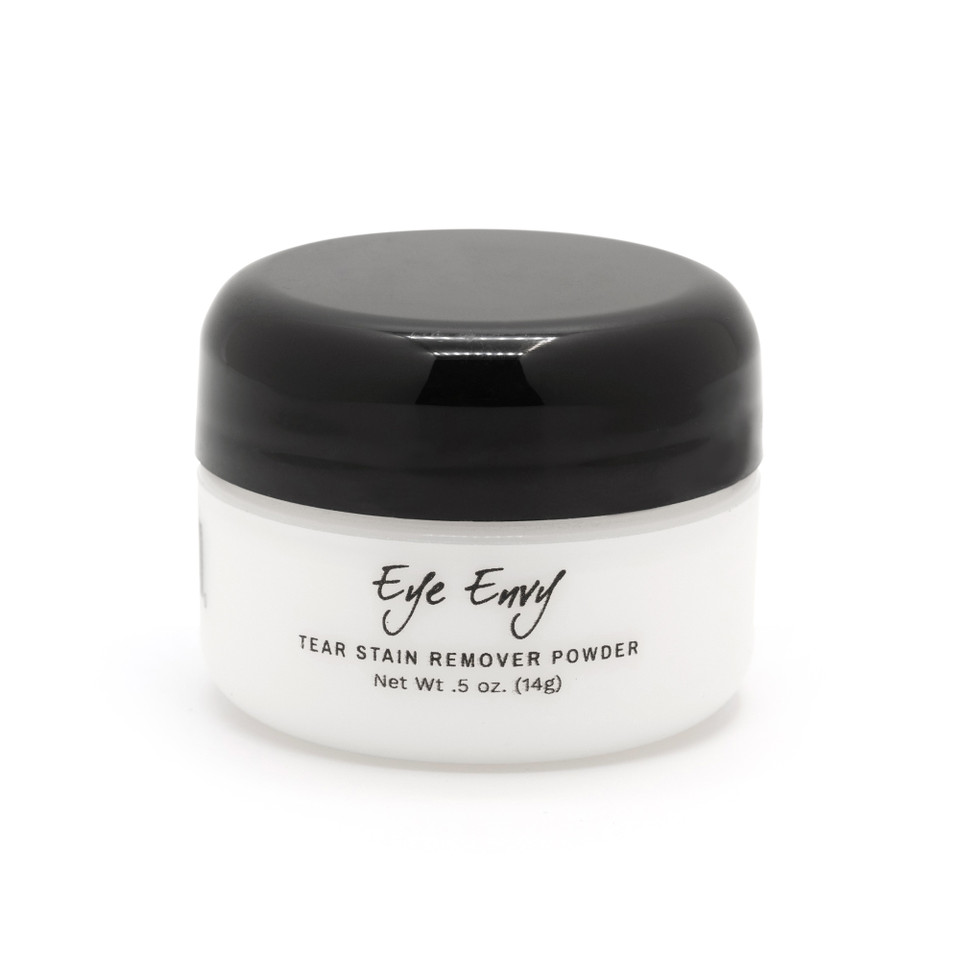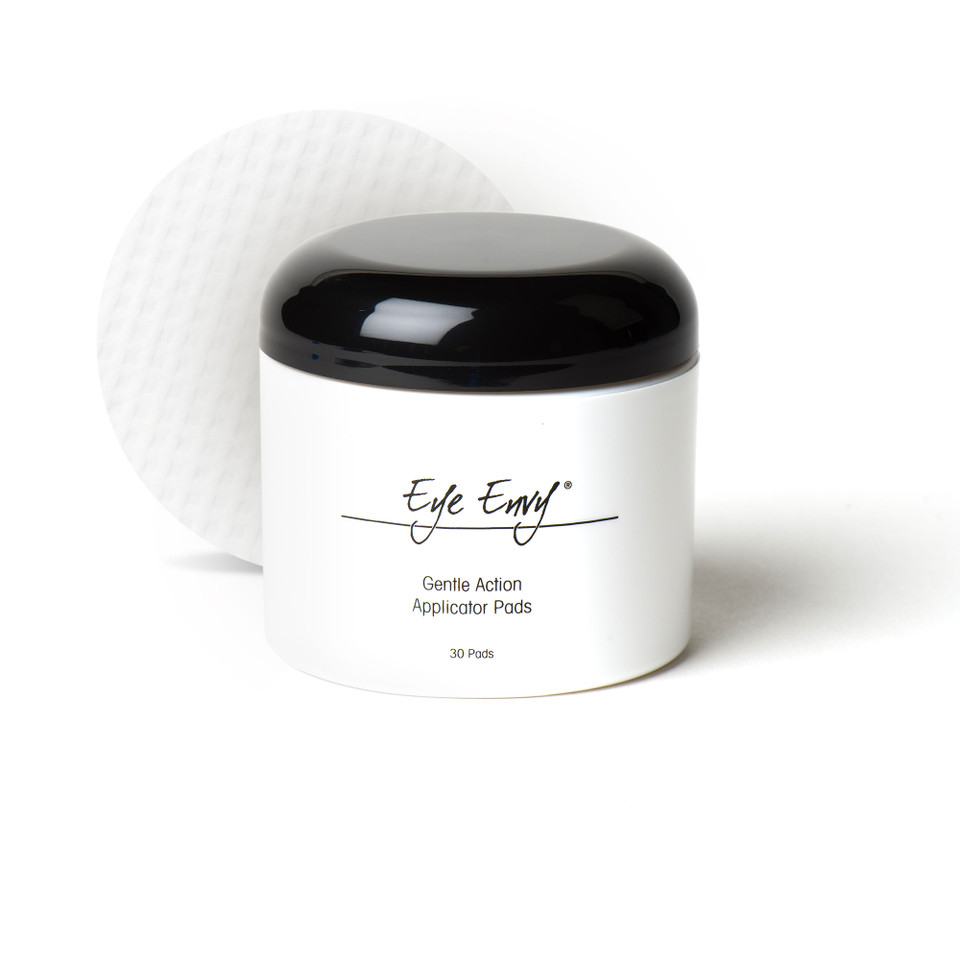 EYE ENVY CAT TEAR STAIN REMOVER STARTER KIT WITH SMALL PROPOWDER BRUSH
SUBHEADING
Recently viewed products