Homerunpet Cat Water Fountain
Spend

$100.00

to

FREE SHIPPING
The World's First Patented Wireless Pump Pet Fountain: Say goodbye to all the redundant and exposed wires that every conventional pet fountain will have. Our patented wireless pump has cancelled the electrical wires immersed in water to make pet drinking safer than ever. It also works more quietly than the falling leaves at lower than 20dB, inaudible to humans.

Effortless Cleaning: The wireless pump with a detachable inner tank has redefined and simplified the cleaning process for you. There is no need to drag the wires out or brush the tight corners and hard-to-reach crevices like others. It takes no effort to detach the water tank, making it so much easier to clean and refill.

24/7 Flowing and Filtered Water: Our pet fountain simulates the flow of natural streams which awakes your cat's love for the water. The filter provides a triple purification system, with one layer of activated coconut charcoal powder sandwiched between two layers of cotton mesh. It effectively prevents water from being stale, ensures good taste and filters out pets' hair and impurities. The filter sponge inside the pump further protects it from hair and dirt.

Whisper Quiet: To reduce the noise generated by the water flow, 20 water paths are designed to minimize the noise down to 20dB, allowing for peaceful moments for you and your loved ones. It's highly recommended for families that fresh and flowing water is preferred by your furry friends all day.

Builds For Larger Valid Capacity: The 68oz / 2L water capacity is ideal for both cats and dogs. It can provide 1~2 cats with fresh water for 1 week, suitable for pets' parents who leave their home frequently. The patented pump keeps running at lower than 7oz. The transparent window allows you to monitor the water level easily, and the LED indicator notifies you when the pump stopped working. It is also BPA-free and built for long-lasting.
View full details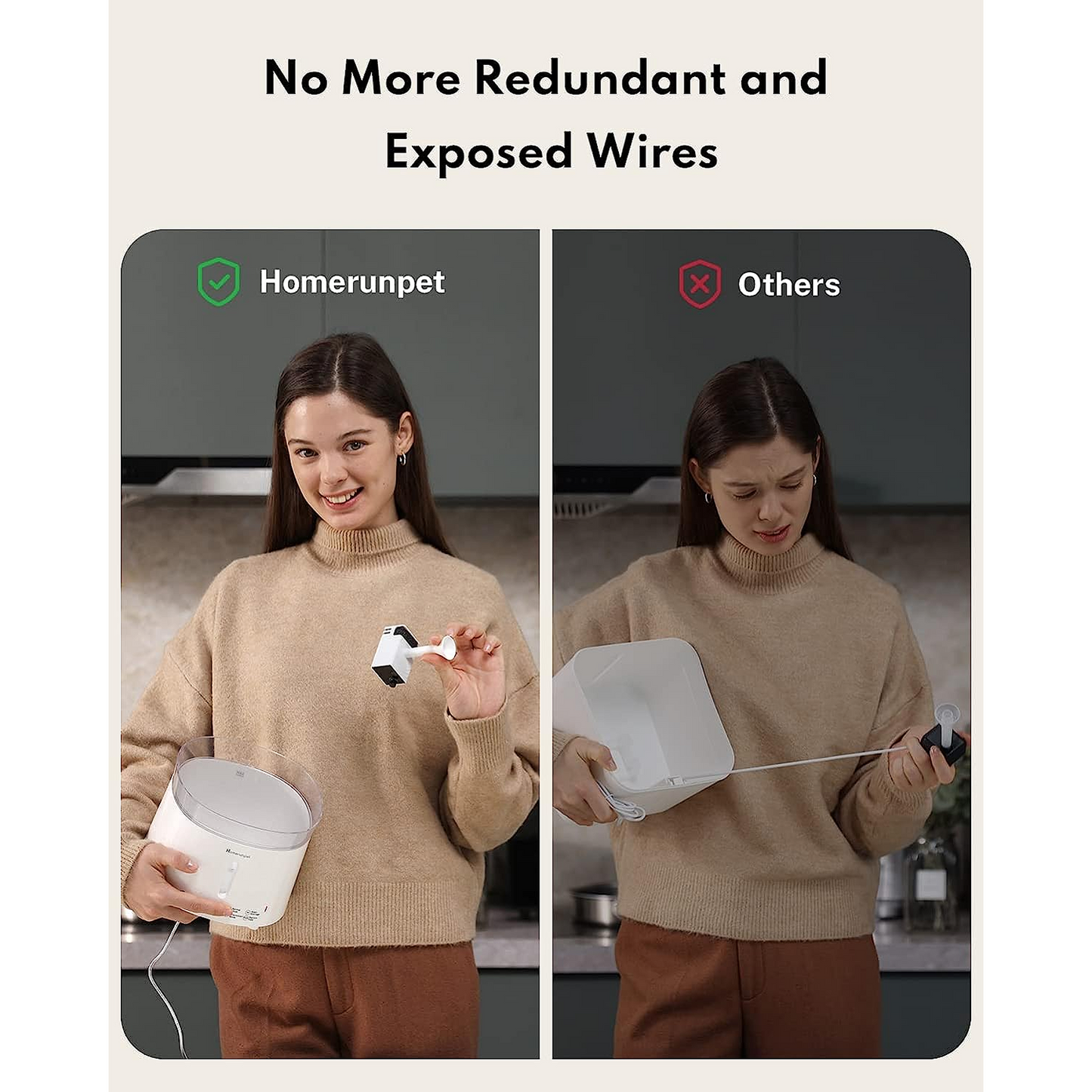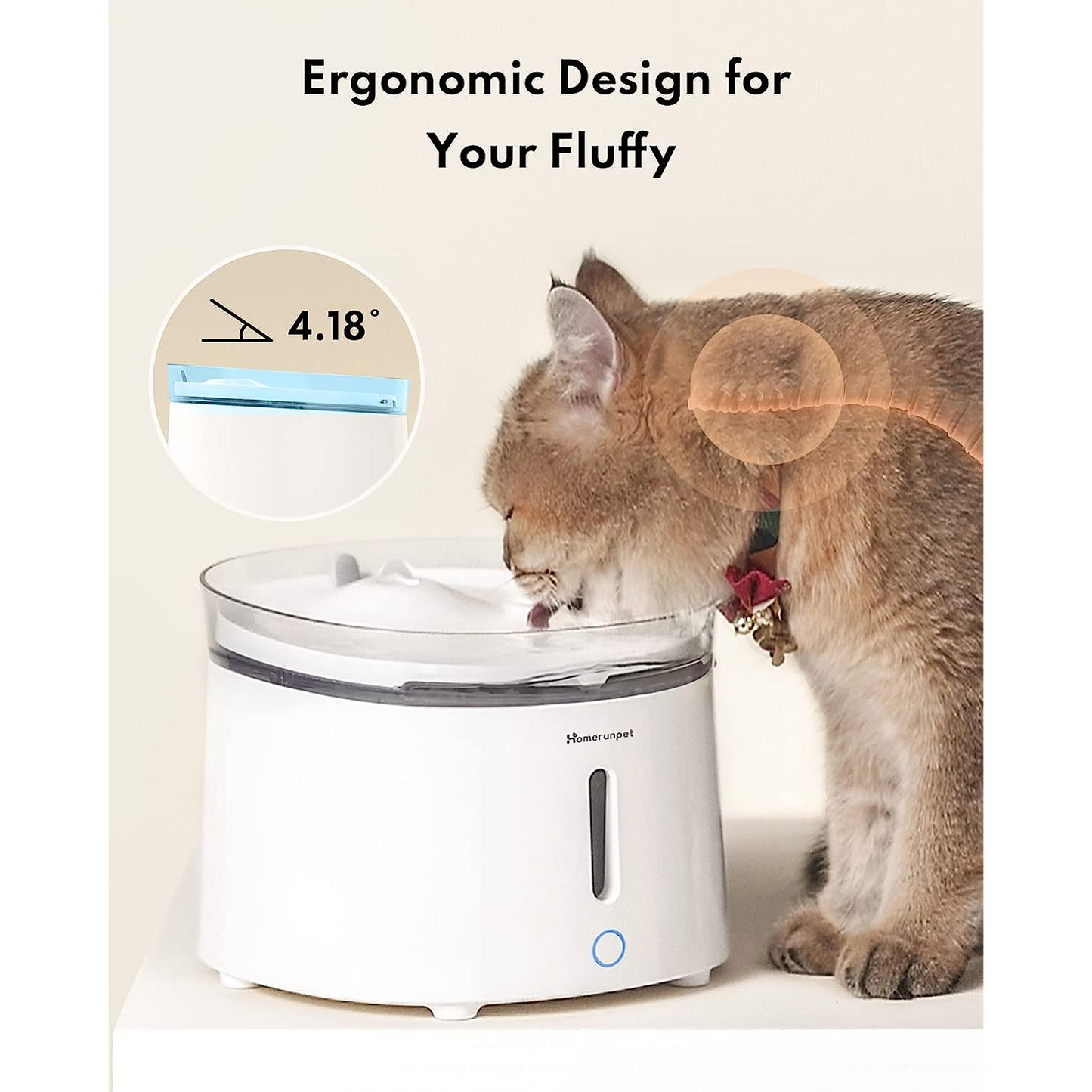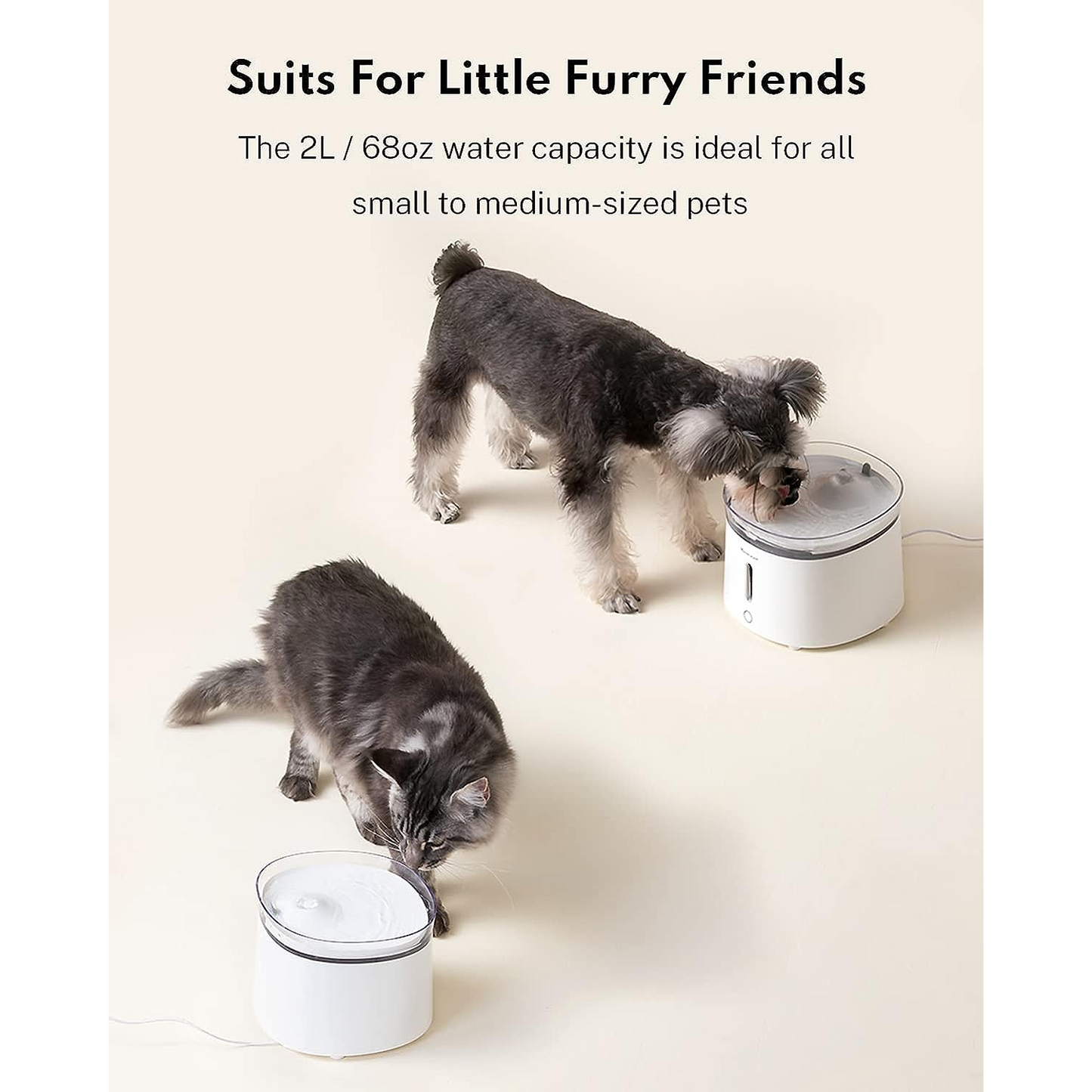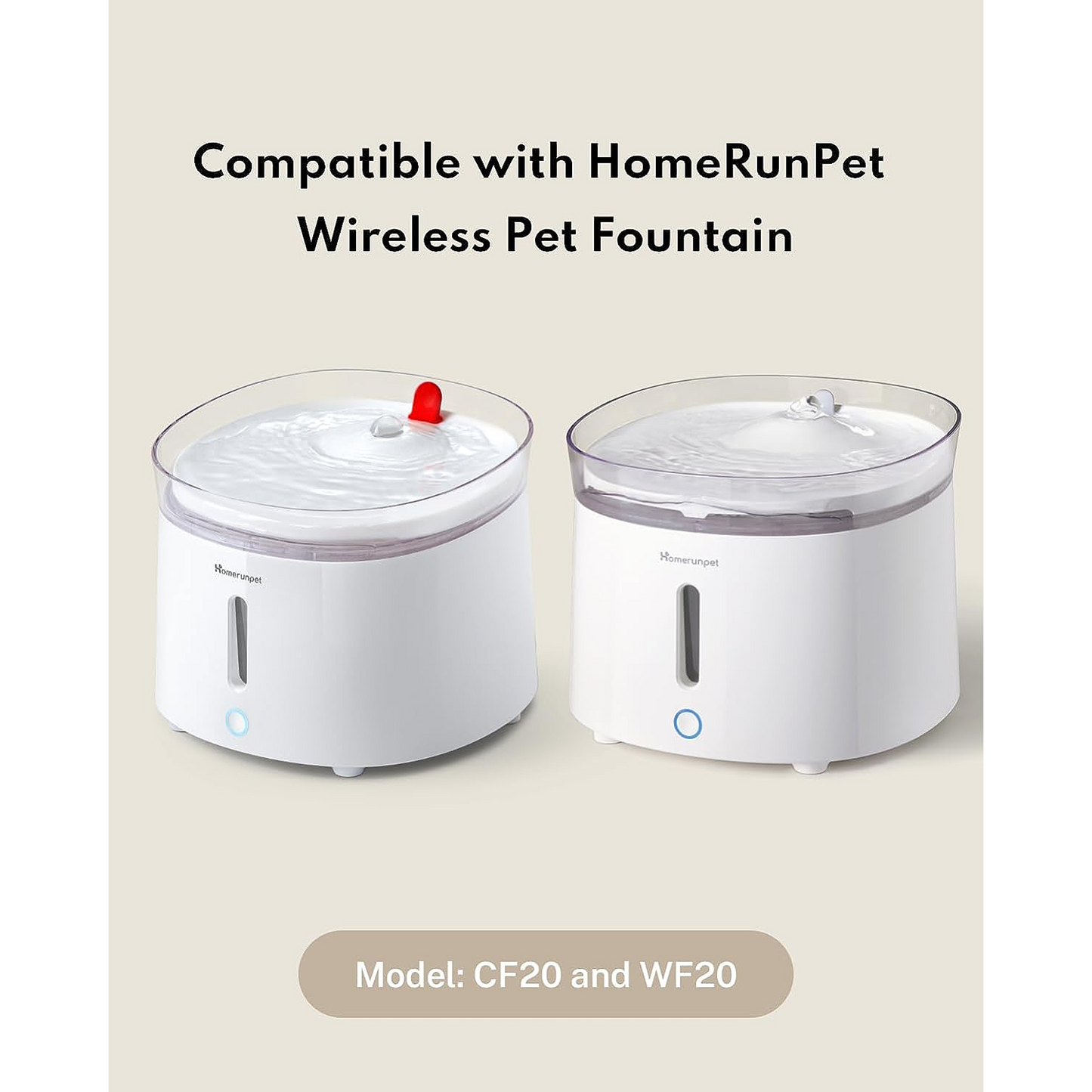 Homerunpet Cat Water Fountain
SUBHEADING
Recently viewed products