TICKLESS® Mini Rechargeable Ultrasonic Tick and Flea Repellent - Black
Spend

$100.00

to

FREE SHIPPING
Tickless® Mini effectively protects your pet without chemicals. It is the strongest and most efficient ultrasonic repellent on the market today. Cutting edge design, with all-inclusive protection for even the smallest pets in the city or out. Oh, and it's also rechargeable so you can protect your loved ones longer!

The device emits ultrasonic pulses that are imperceptible to humans and pets, but interfere with the ability of the parasites to orient themselves, thus keeping them away from your pet. The device is primarily intended for preventive purposes.

Eco-friendly, chemical- and fragrance-free, perfectly safe to use even for young, elderly, ill, or pregnant pets. Due to the latest field study, we can conclude that the device is 94% efficient against ticks without using any dangerous chemicals!

 

Tickless® technology underwent rigorous testing and was proven effective by a clinical study at the School of Veterinary Medical Microbiology and Infectious Diseases Laboratory at the University of Camerino, Italy.

 

- 94% efficiency against ticks without using any chemicals

- rechargeable

- chemical-free

- scientifically proven

- nightlight function for visible comfort at night

- preventive solution

- safe to use even for young, elderly, ill, or pregnant pets

 

How to use: To start using Tickless Mini bathe your pet with a non-chemical tick & flea shampoo and remove any remaining parasites. Charge the device for at least 3 hours before first use. Pick a silicone band from the box and insert it into the side tab of the device. Put the band and the device on the collar and pull the band under the collar. Insert silicone into the other side tab. When fixed well Tickless® stays securely on. To ensure its effectiveness, the device should remain affixed to the animal at all times. 

WARNING: While not waterproof, the product is highly resistant to moisture (IP31). If the device gets wet, it should be dried immediately to prevent water damage. Due to its small size, keep out of reach of young children. Effectiveness depends on the condition of the animal's coat, as well as the number of parasites present in the area. In areas heavily populated by ticks, 100% protection is not guaranteed. Not suitable for removing ticks or fleas from pets that have already been infected. Do not obstruct the emitted ultrasonic waves.
View full details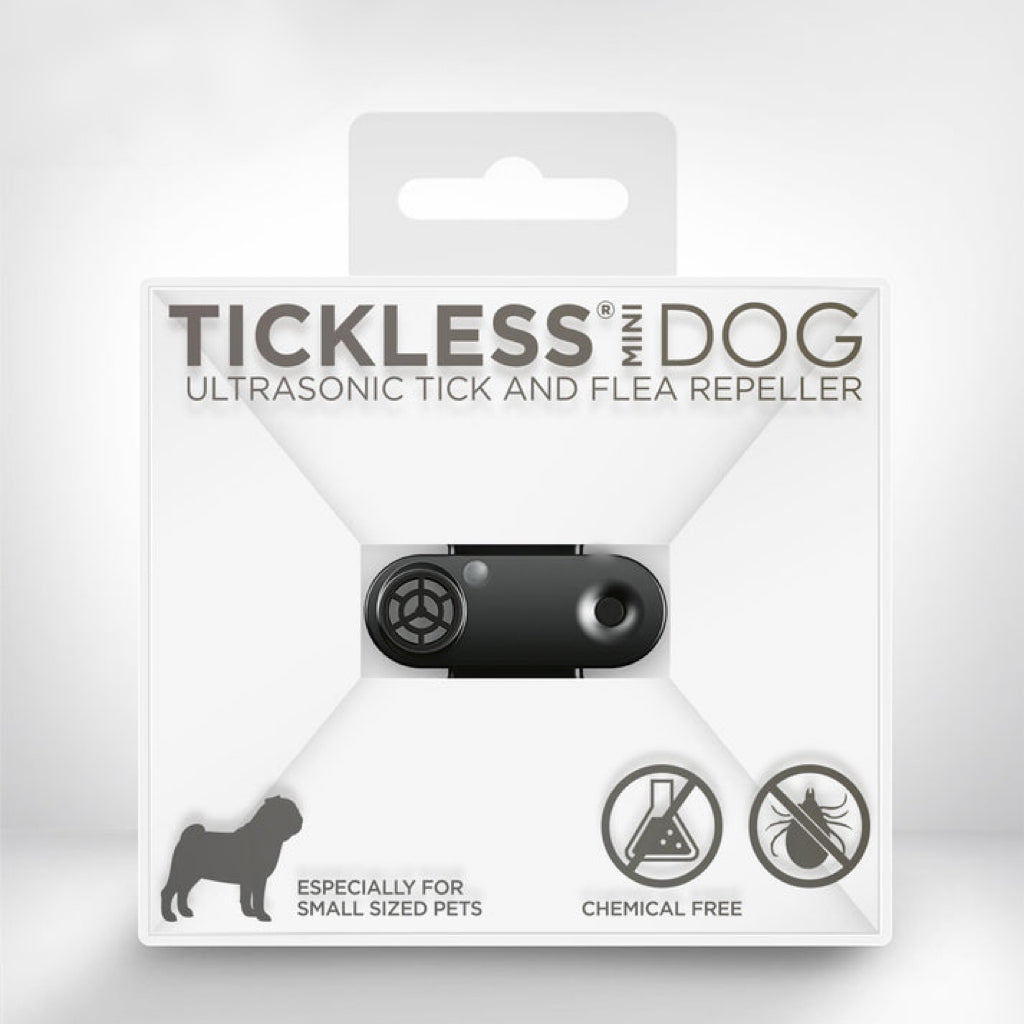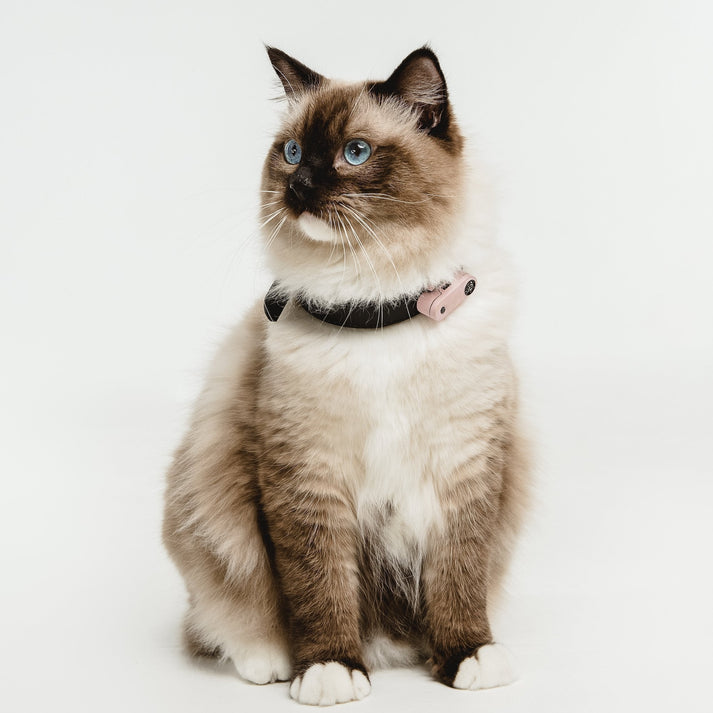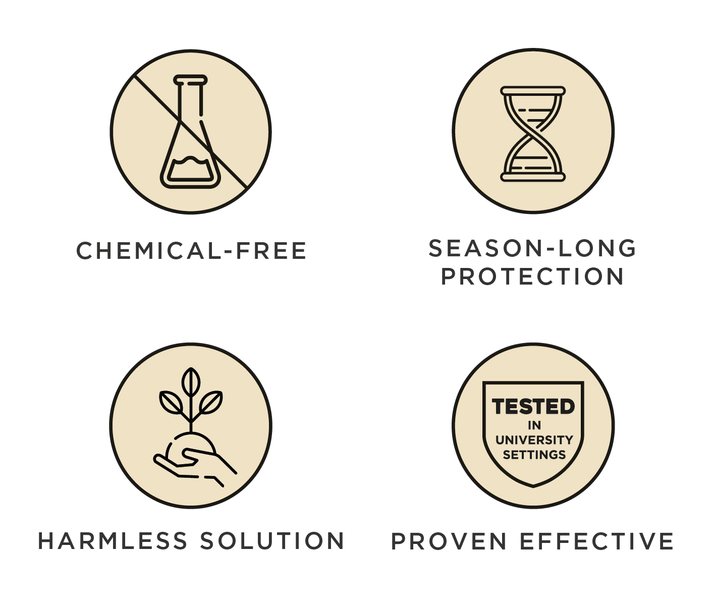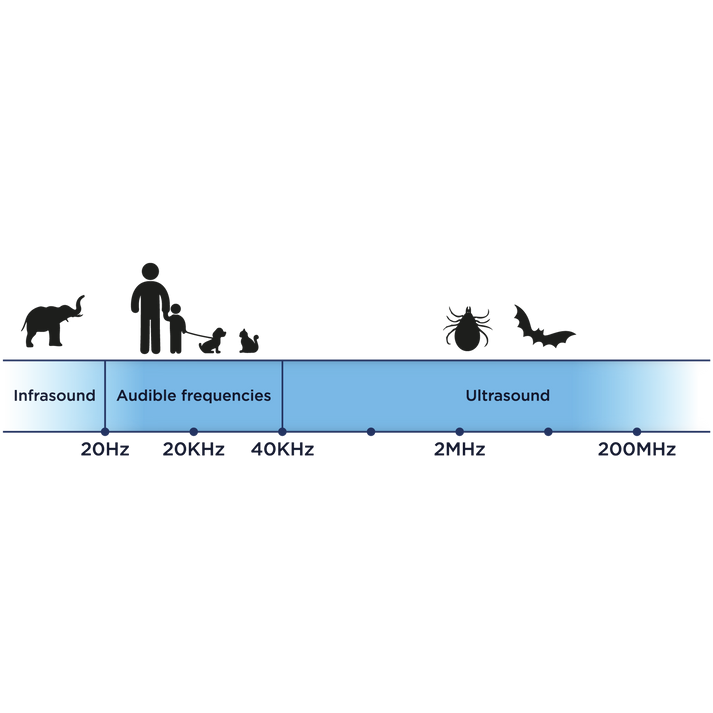 TICKLESS® Mini Rechargeable Ultrasonic Tick and Flea Repellent - Black
SUBHEADING
Recently viewed products