VETRESKA TANGERINE CAT SCRATCHING BALL
Spend

$100.00

to

FREE SHIPPING
Freshly picked from the VETRESKA groves, our Tangerine Cat Scratching Ball is a citrusy delight for your feline friend. This adorable ball-shaped scratcher is designed to capture their attention and provide hours of entertainment. Crafted with love and care, it features a premium jute material that cats can't resist sinking their claws into. The vibrant tangerine color adds a pop of freshness to any room, while the sturdy construction ensures stability during playtime. Watch your kitty pounce, bat, and scratch to their heart's content, all while keeping their claws sharp and your furniture scratch-free. Treat your beloved companion to the irresistible charm of the VETRESKA Tangerine Cat Scratching Ball and let the scratching adventures begin!

FACTS FOR FELINES

🍊【Irresistible Scratching Surface】Made from premium jute material, this scratcher provides a safe and satisfying surface for cats to indulge their natural scratching instincts without any harm.
🍊【Safe and Non-Toxic】The Tangerine Cat Scratching Ball is crafted with safe materials, including non-toxic dyes, ensuring the well-being of your feline friend during playtime.
🍊【Durable and Sturdy Construction】Built to withstand energetic play, this scratching ball is designed with durability in mind, ensuring it can withstand the antics of even the most enthusiastic cats.
🍊【Cute and Vibrant Design】The vibrant tangerine color, achieved with pet-safe dyes, adds a playful and eye-catching element to your home while appealing to your cat's sense of fun.
🍊【Promotes Nail Health】Regular use of this scratcher helps maintain your cat's nail health, allowing them to naturally shed outer layers and preventing their claws from becoming overgrown.
🍊【Protects Furniture】By providing a dedicated scratching surface, the Tangerine Cat Scratching Ball helps redirect your cat's scratching behavior away from your furniture, preserving your home decor.
🍊【Compact and Space-Saving】The ball-shaped design of this scratching toy is compact and space-saving, making it ideal for smaller living spaces while still providing ample scratching opportunities.
🍊【Suitable for All Cats】Whether your cat is a playful kitten or a dignified senior, the Tangerine Cat Scratching Ball is suitable for cats of all ages and sizes, accommodating various play styles.

BASIC INFO

● Materials: Jute, PVC, Foam, Chipboard, Flannel, Felt
● Color: Orange, Green
● Product Size: 13.4*13.4*18.3 inches (L*W*H)
● Net Weight: 3.7 lbs

CARE INSTRUCTIONS

● This product is made of natural jute rope. To maintain durability, please do not expose the tree to direct sunlight.

● Use a vacuum cleaner or a lint roller to remove the dust or cat hair. Do not use any wet wipes.
View full details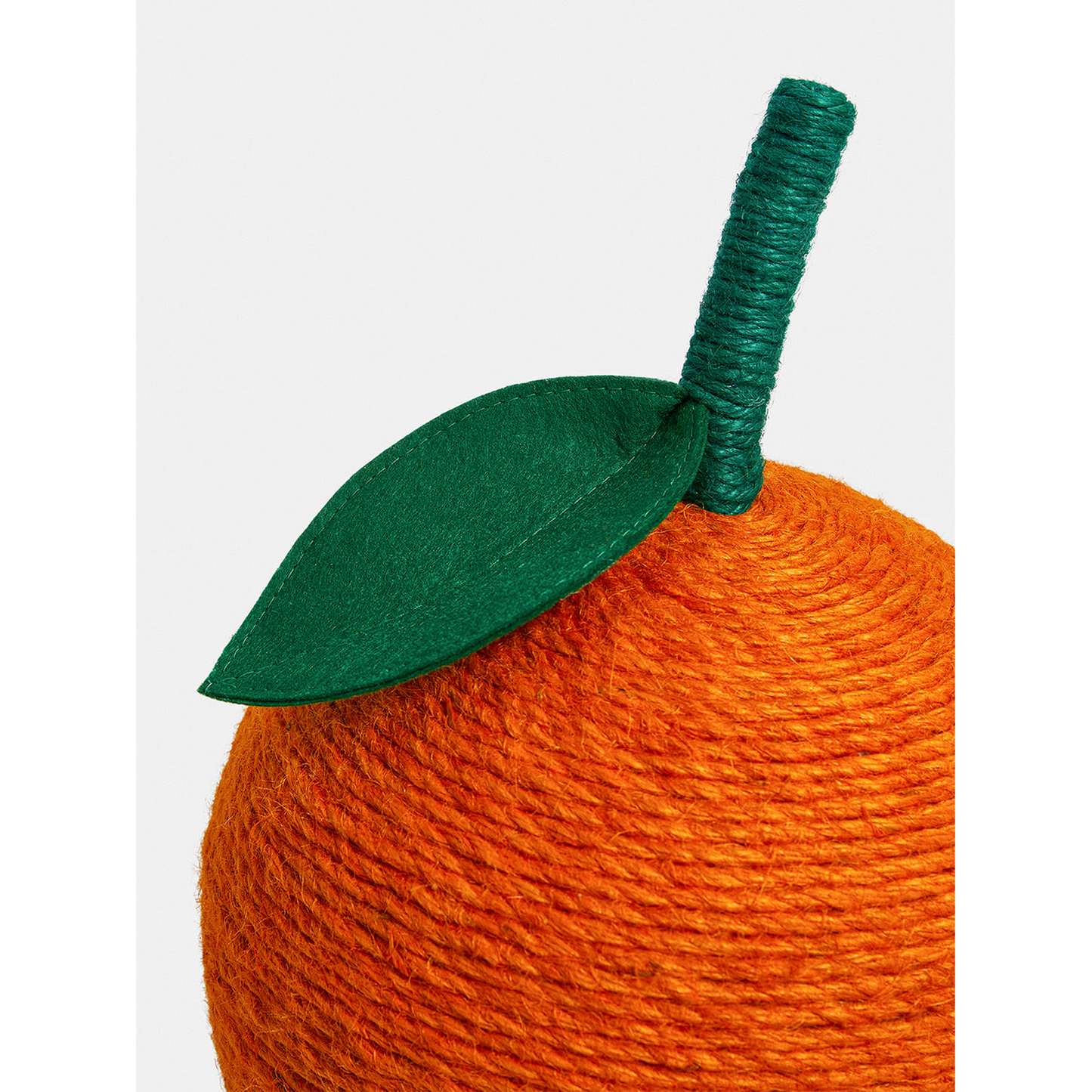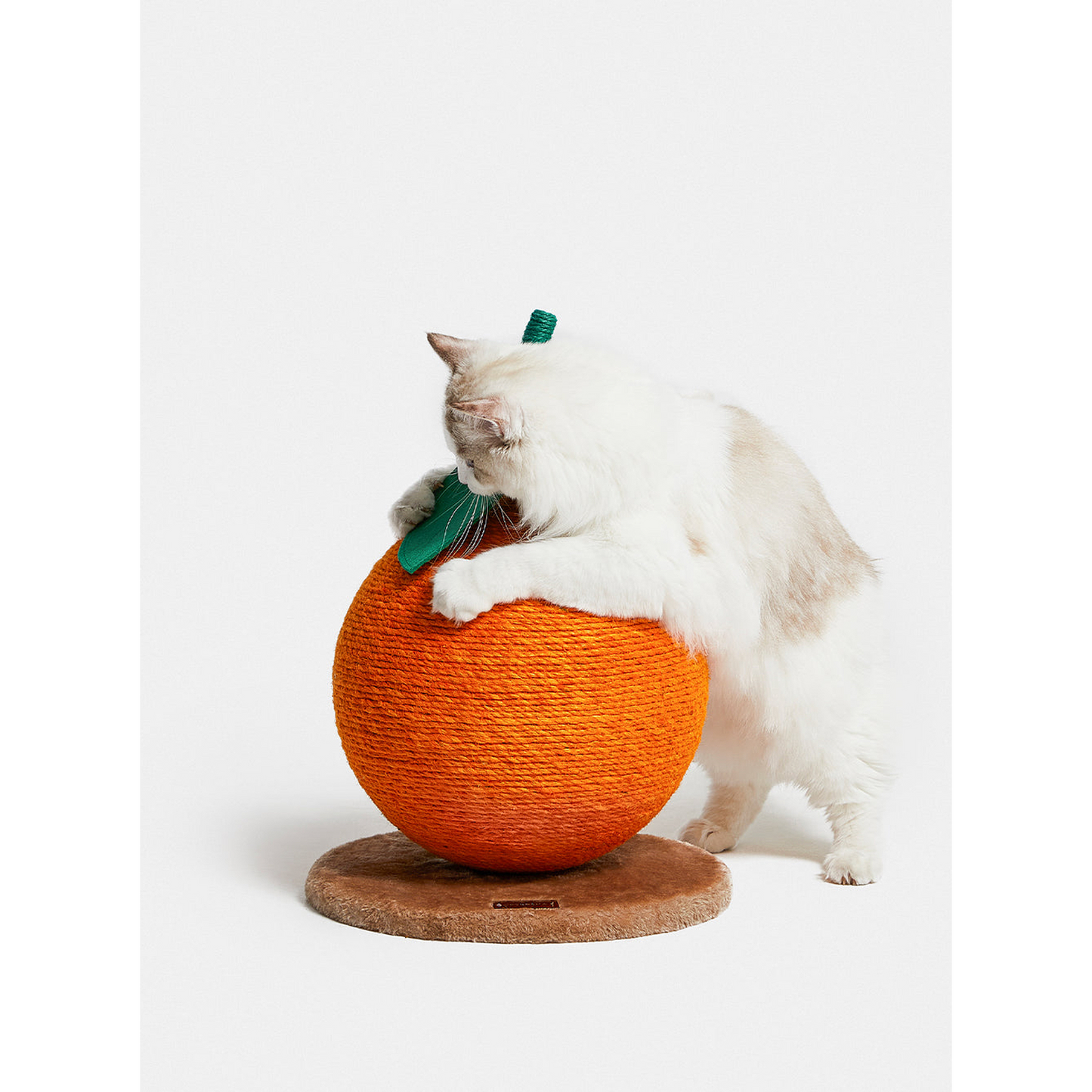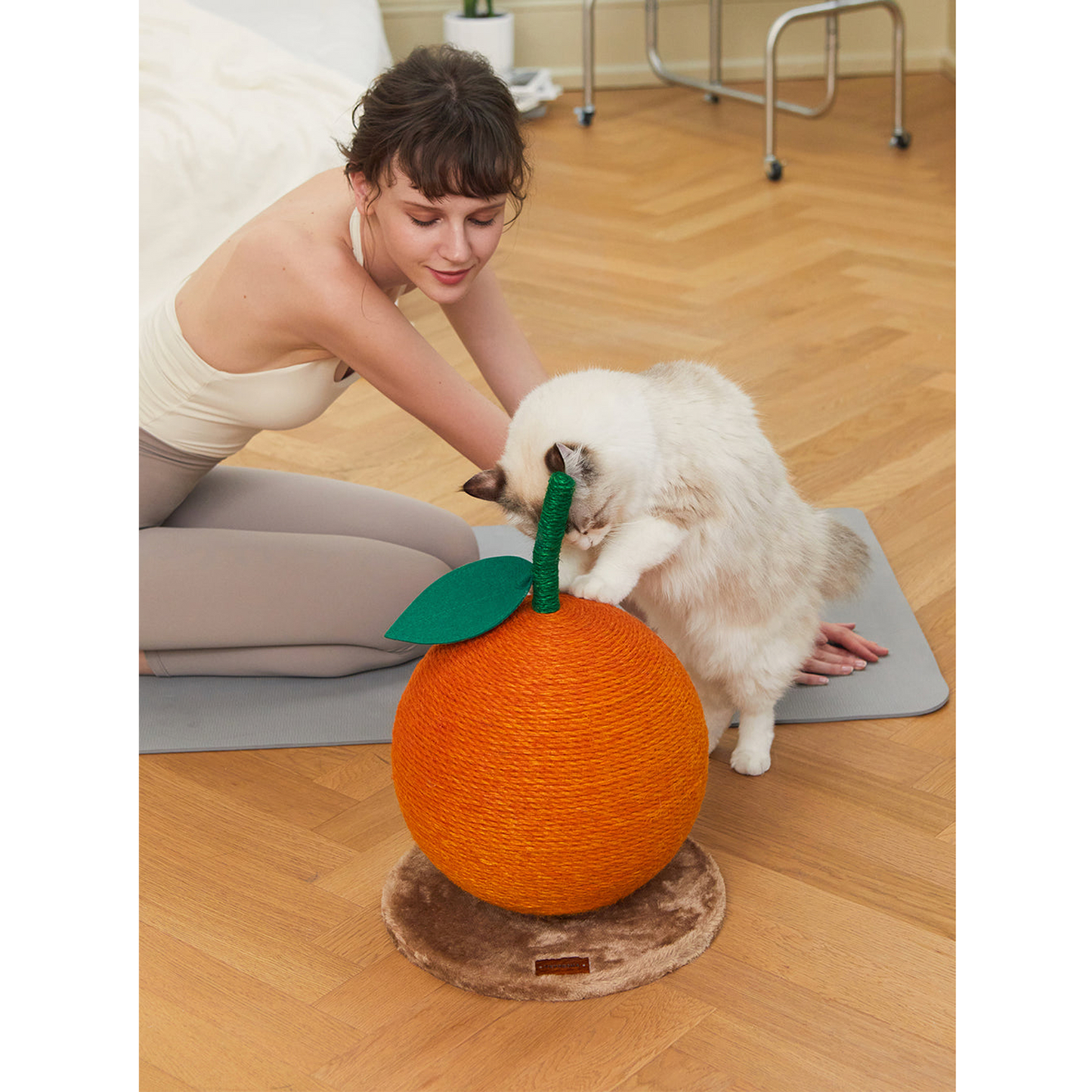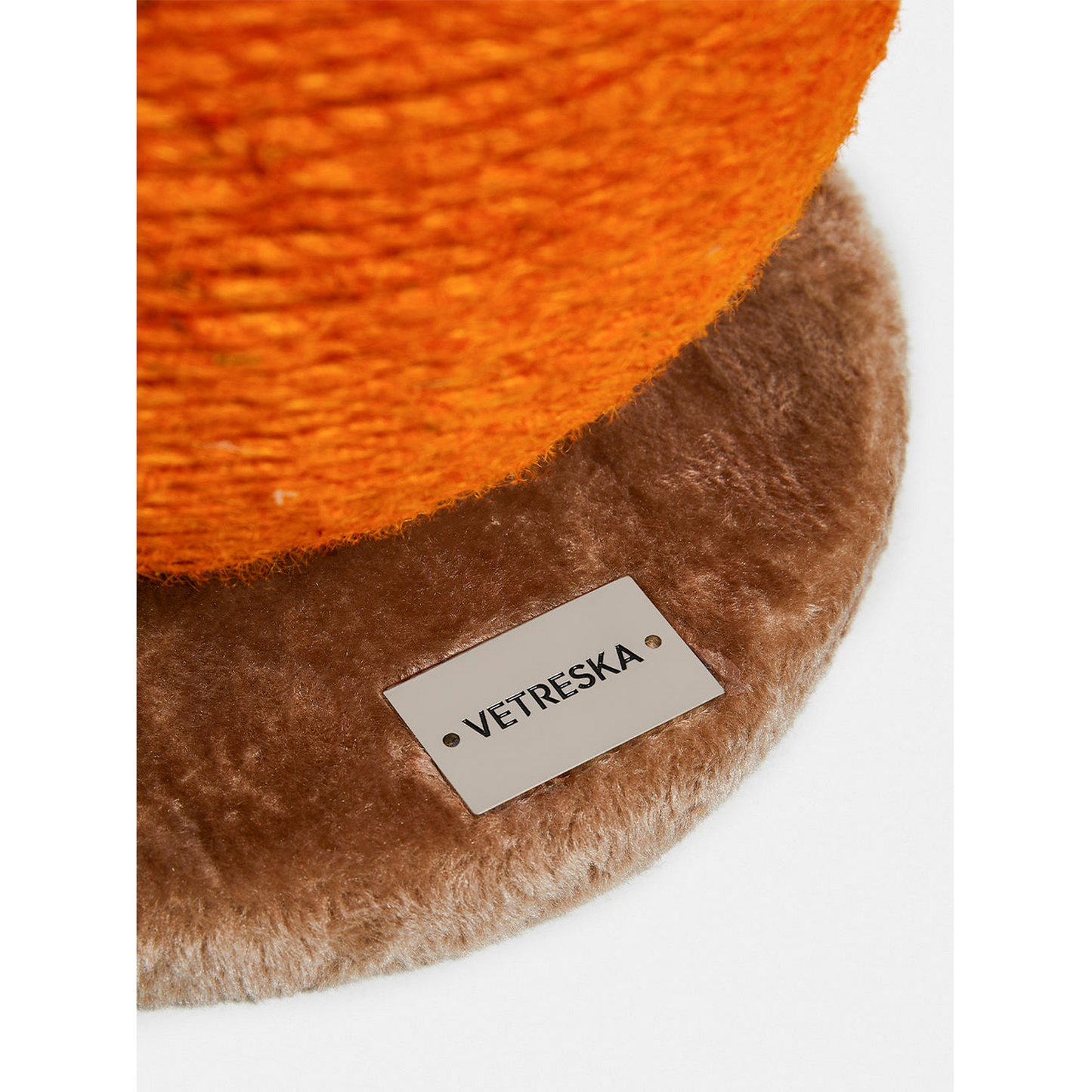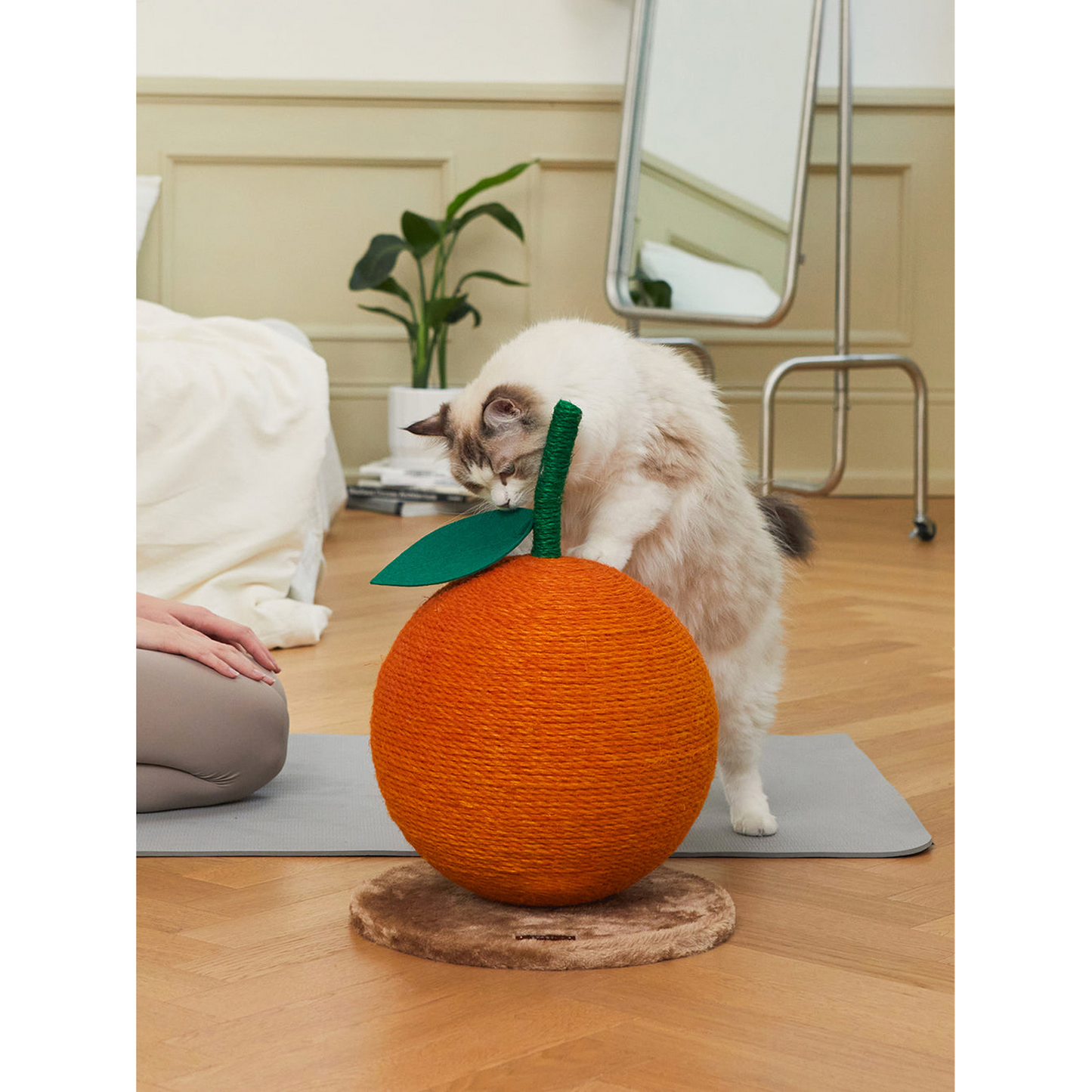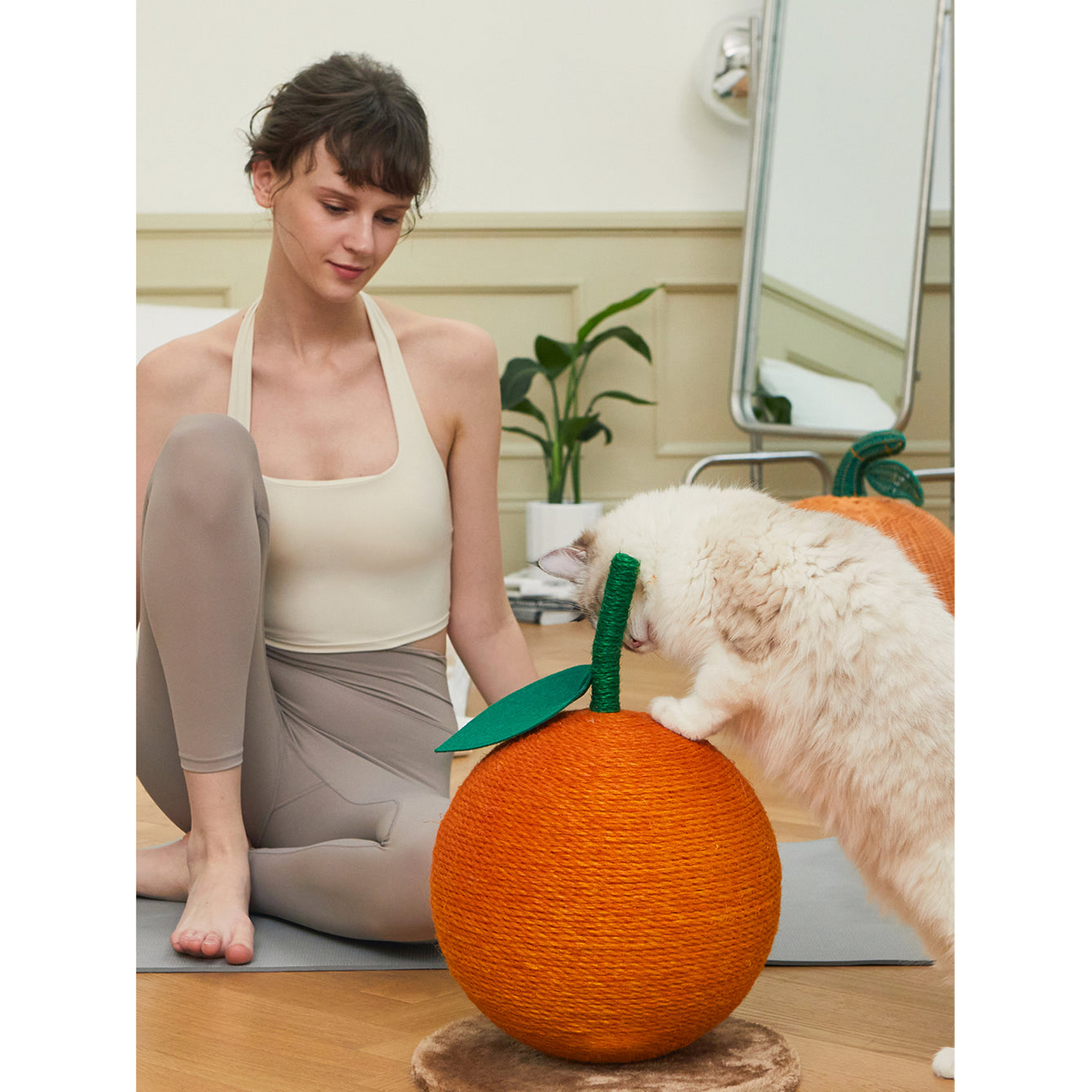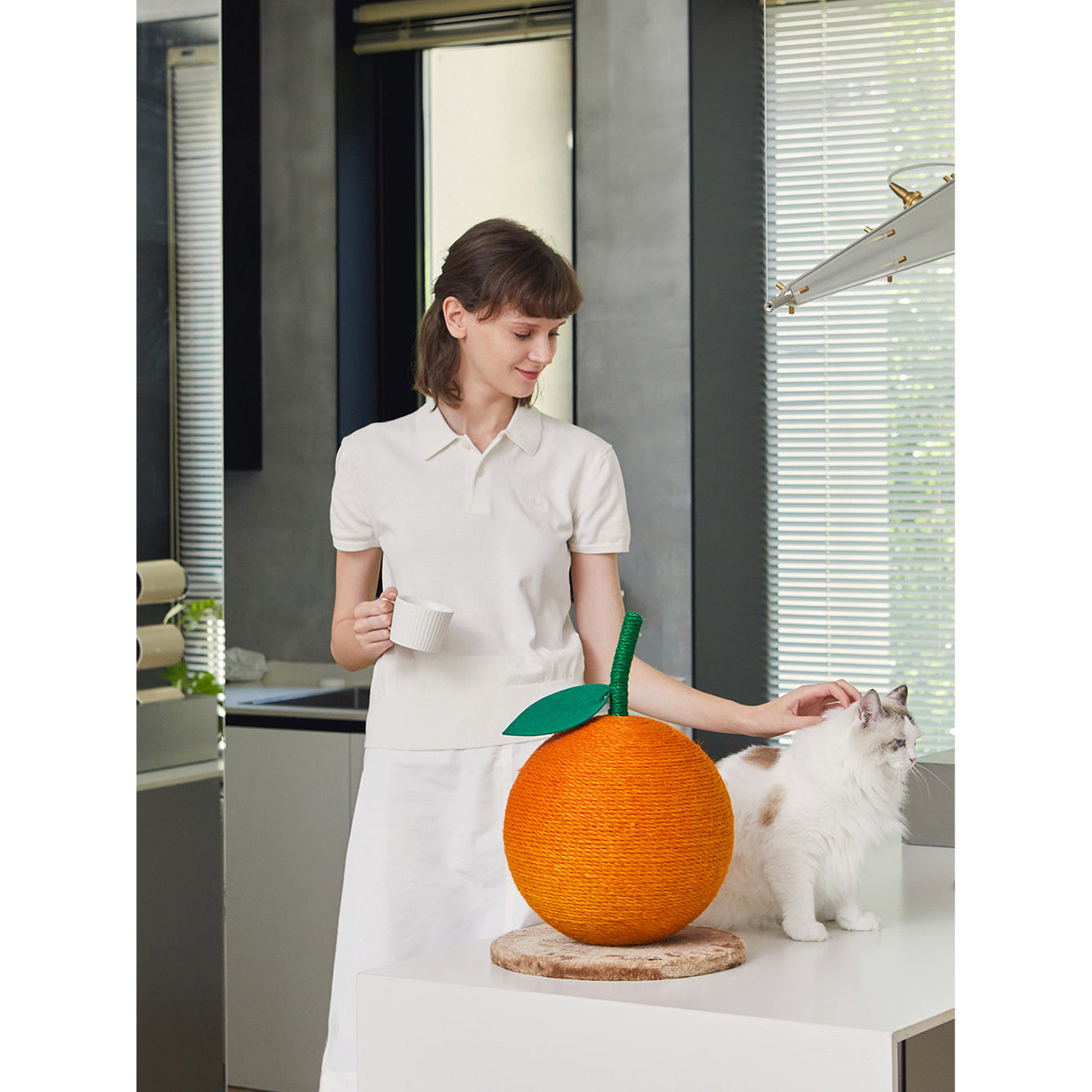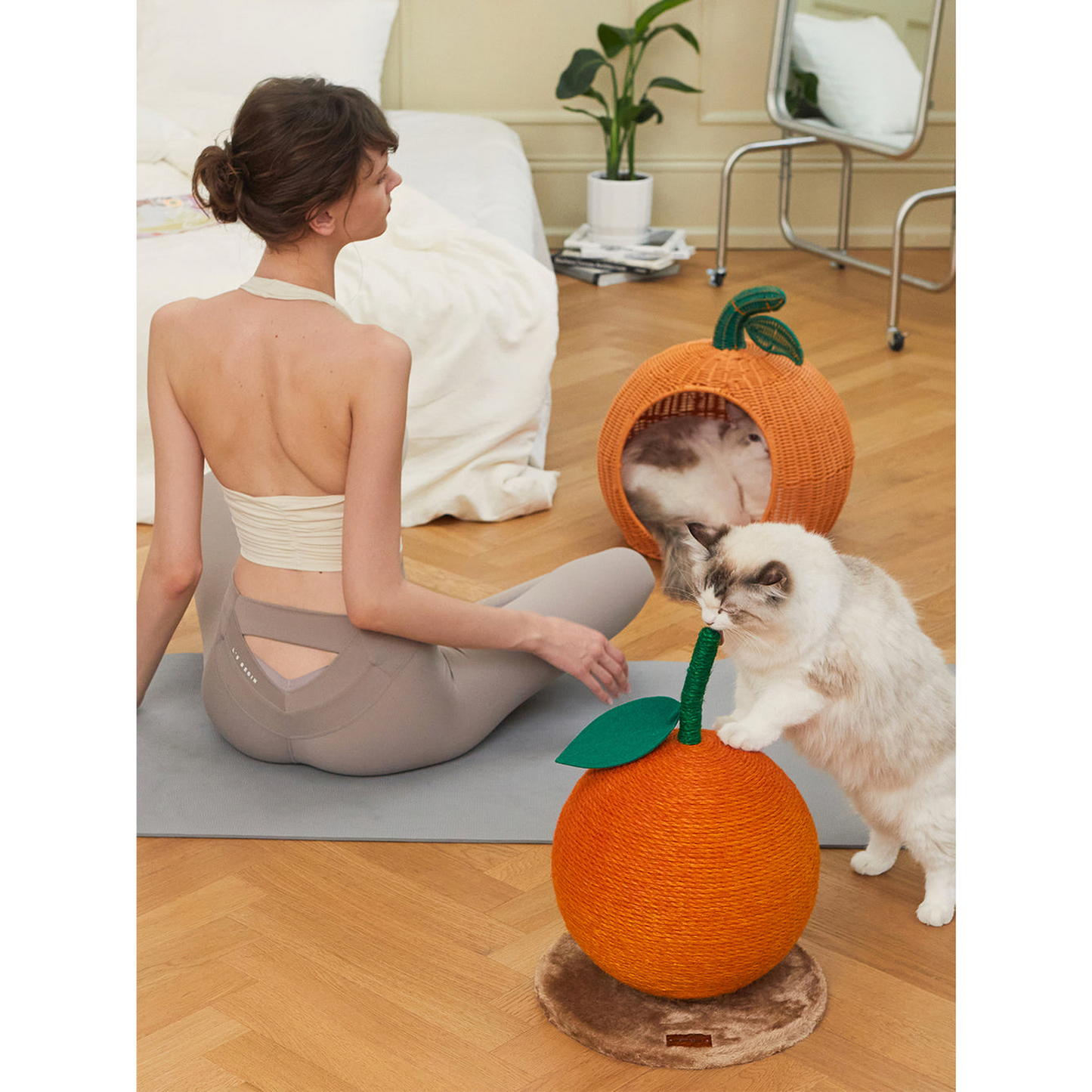 VETRESKA TANGERINE CAT SCRATCHING BALL
SUBHEADING
Recently viewed products