VETRESKA CHERRY CAT TREE
Spend

$100.00

to

FREE SHIPPING
Prepare to be whisked away to a world of whimsy with our darling Cherry Cat Tree! This enchanting feline haven features not one, but two larger-than-life cherries scratchers that will make your heart skip a beat. And that's not all! Nestled amidst the branches is a leafy hammock, the purr-fect spot for your precious kitty to snooze and dream sweet kitty dreams. Crafted with love and sprinkled with magic, this cat tree combines functionality with oodles of cuteness. The cherry scratchers provide irresistible scratching pleasure, keeping your fur baby's claws in tip-top shape, while the leafy hammock offers a cozy retreat for well-deserved cat naps. It's a paradise of play and rest, tailored just for your feline friend. Treat them to the wonders of the Cherry Cat Tree and watch their heart melt with joy, one cherry at a time!

FACTS FOR FELINES

🍒【Double the Fun】The Cherry Cat Tree features not one, but two cherry-shaped scratchers, offering double the scratching pleasure for your feline companion. It's a delightful way for them to indulge their natural instinct to scratch and keep their claws in top shape.
🍒【Whimsical Design】With its charming cherry-shaped scratchers and leafy hammock, this cat tree adds a touch of whimsy to your home decor while providing a cozy and inviting space for your cat to play and relax.
🍒【Versatile Lounging Options】The leafy hammock nestled amidst the branches of the Cherry Cat Tree offers a leafy oasis for your cat to curl up, rest, and enjoy peaceful moments of relaxation. It's the perfect spot for lazy lounging and catnaps.
🍒【Safe and Non-Toxic】The Cherry Cat Tree is crafted with safe materials, including non-toxic dyes, ensuring the well-being of your feline friend during playtime.
🍒【Durable and Sturdy】The Cherry Cat Tree is built with durability in mind, ensuring it can withstand the antics of even the most active cats. It provides a stable and sturdy structure for your cat to explore, climb, and play without worry.
🍒【Promotes Nail Health】Regular use of this scratcher helps maintain your cat's nail health, allowing them to naturally shed outer layers and preventing their claws from becoming overgrown.
🍒【Protects Furniture】By providing a dedicated scratching surface, the Cherry Cat Tree helps redirect your cat's scratching behavior away from your furniture, preserving your home decor.
🍒【Suitable for Multiple Cats】The Cherry Cat Tree is spacious enough to accommodate multiple cats, making it an ideal choice for households with multiple feline companions. Each cat can have their own space for scratching, playing, and lounging.
🍒【Easy to Assemble】The Cherry Cat Tree is designed for convenience and ease of assembly. With simple instructions and minimal fuss, you'll have this delightful cat tree ready for your furry friend's enjoyment in no time.

BASIC INFO

● Materials: Jute, Chipboard, Foam, Wood, Flannel
● Color: Red, Green
● Product Size: 27.2*15.4*22.8 inches (L*W*H)
● Net Weight: 19 lbs

CARE INSTRUCTIONS

● This product is made of natural jute rope. To maintain durability, please do not expose the tree to direct sunlight.

● Use a vacuum cleaner or a lint roller to remove the dust or cat hair. Do not use any wet wipes.
View full details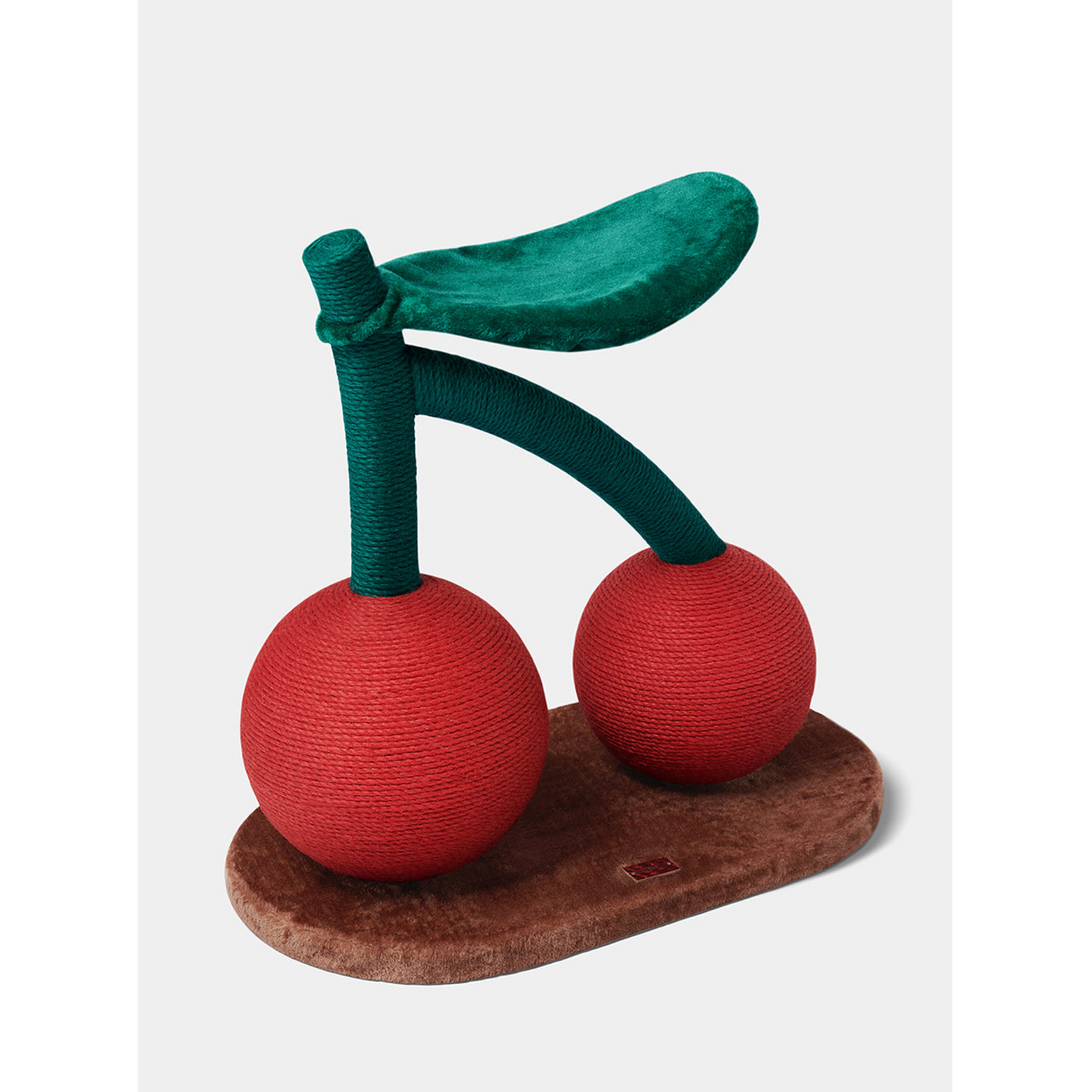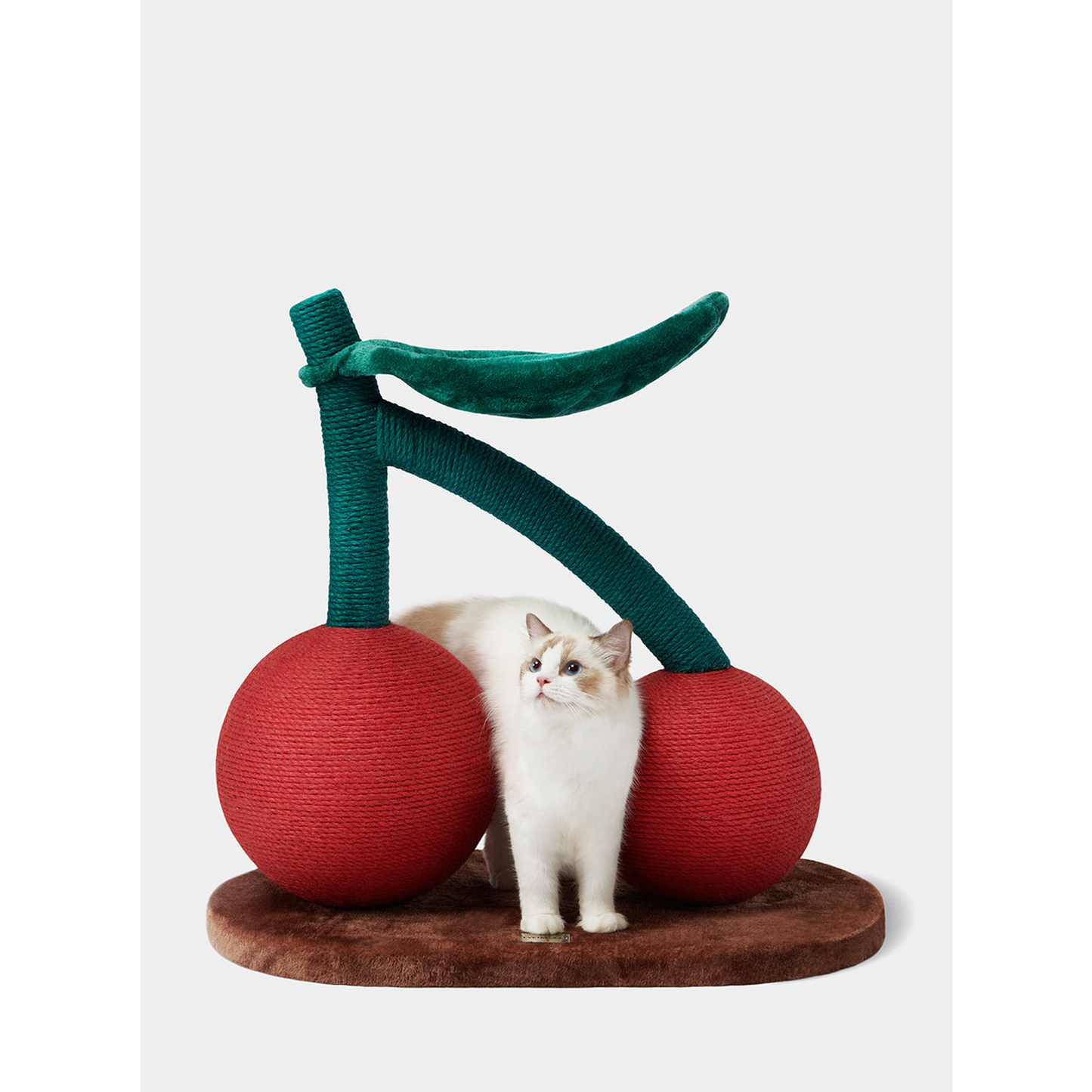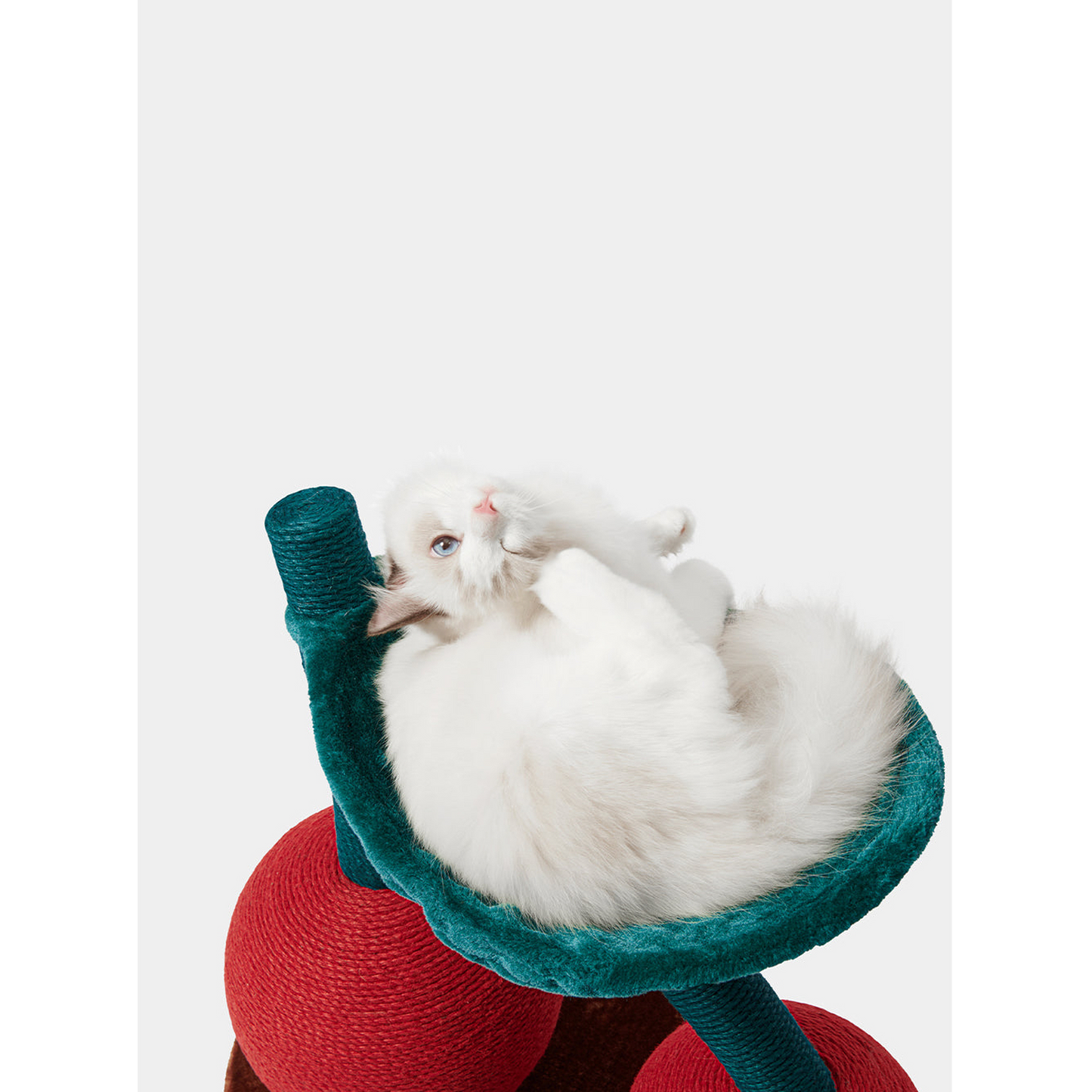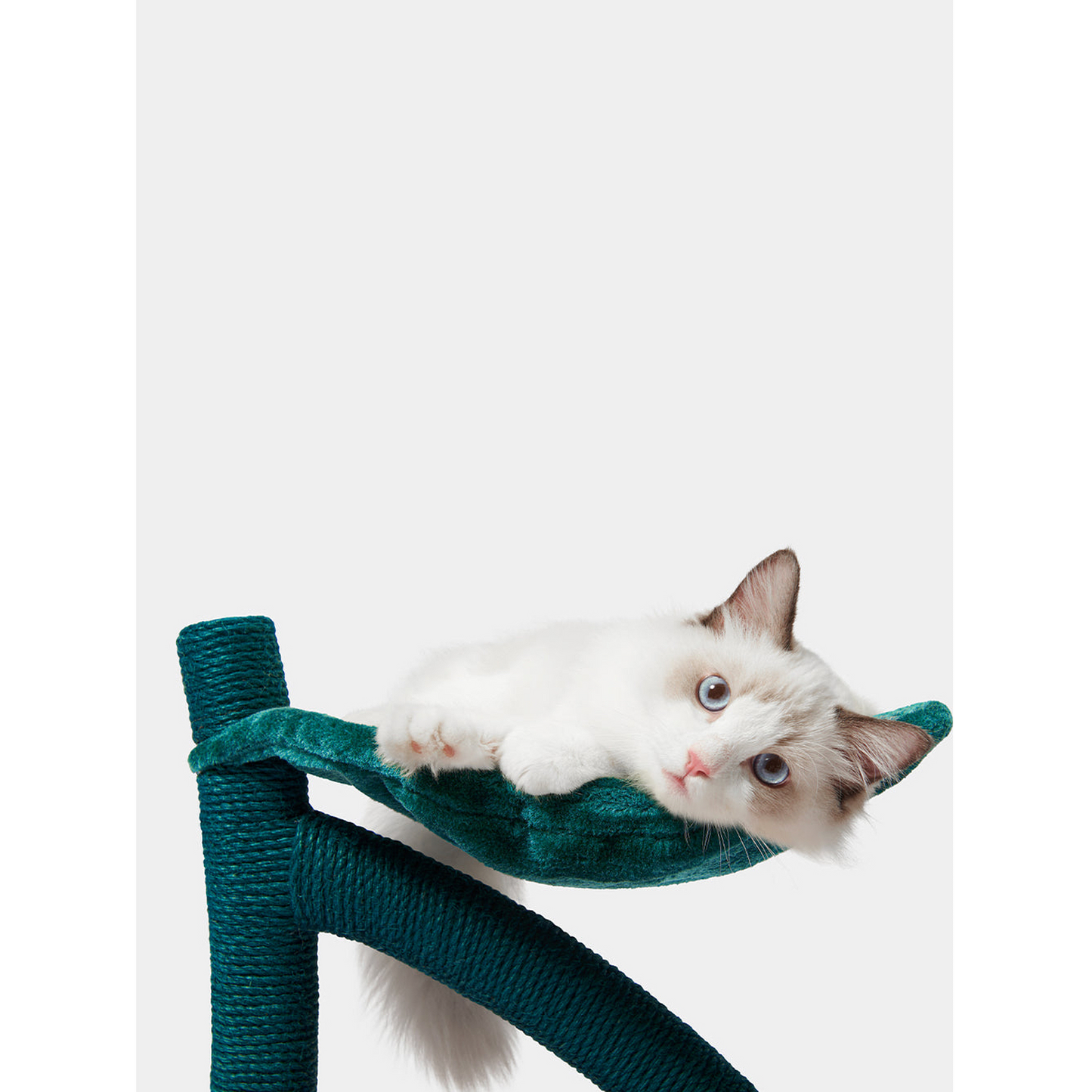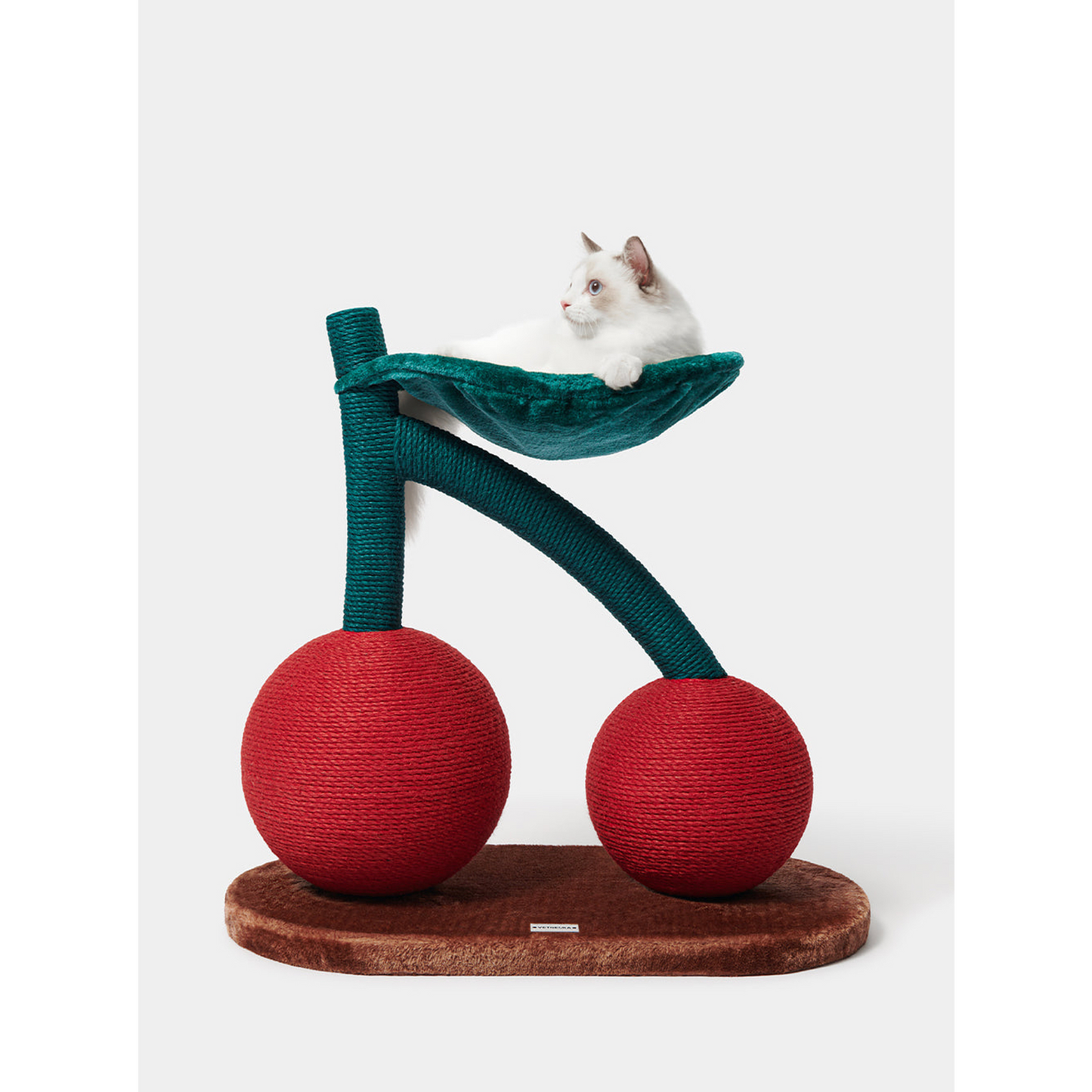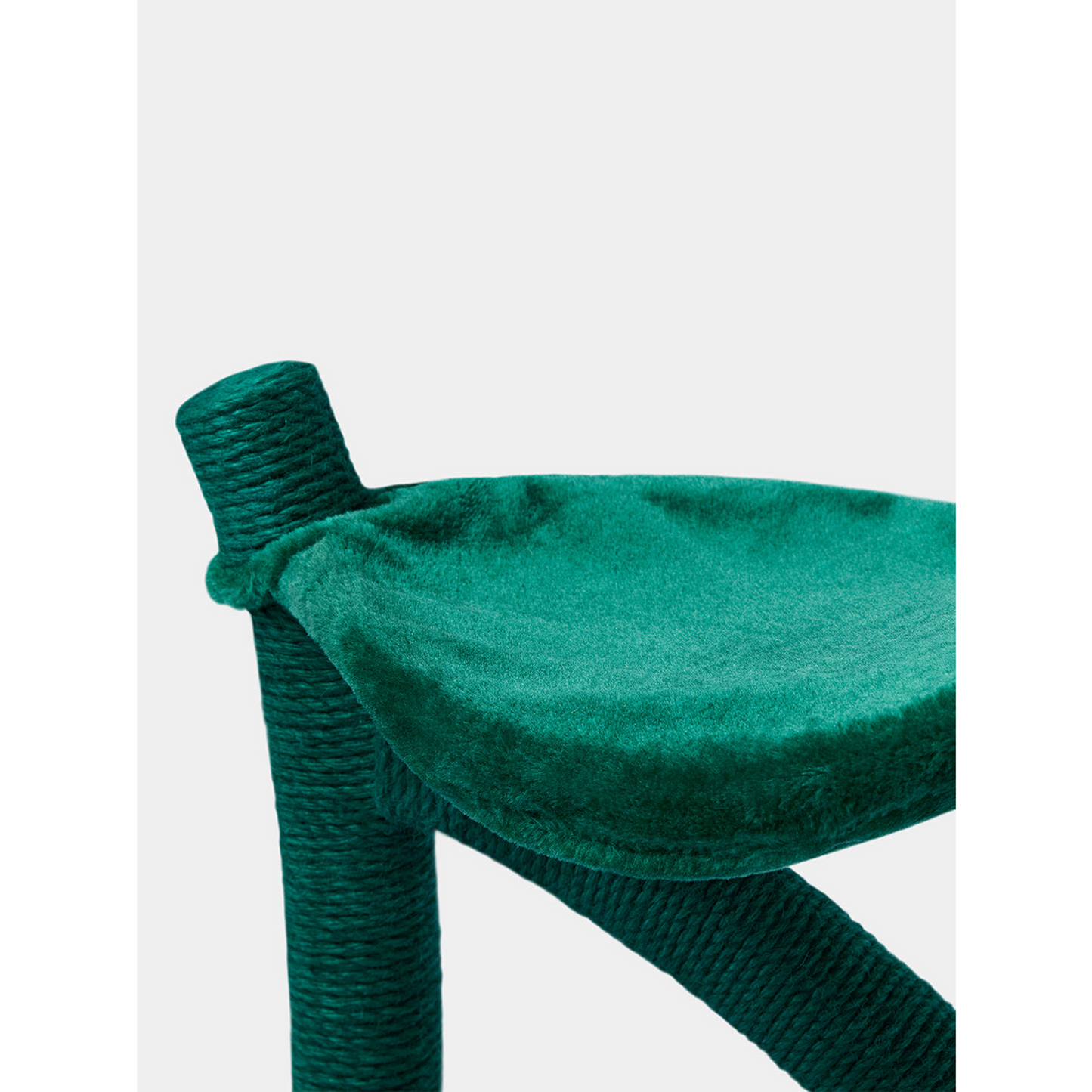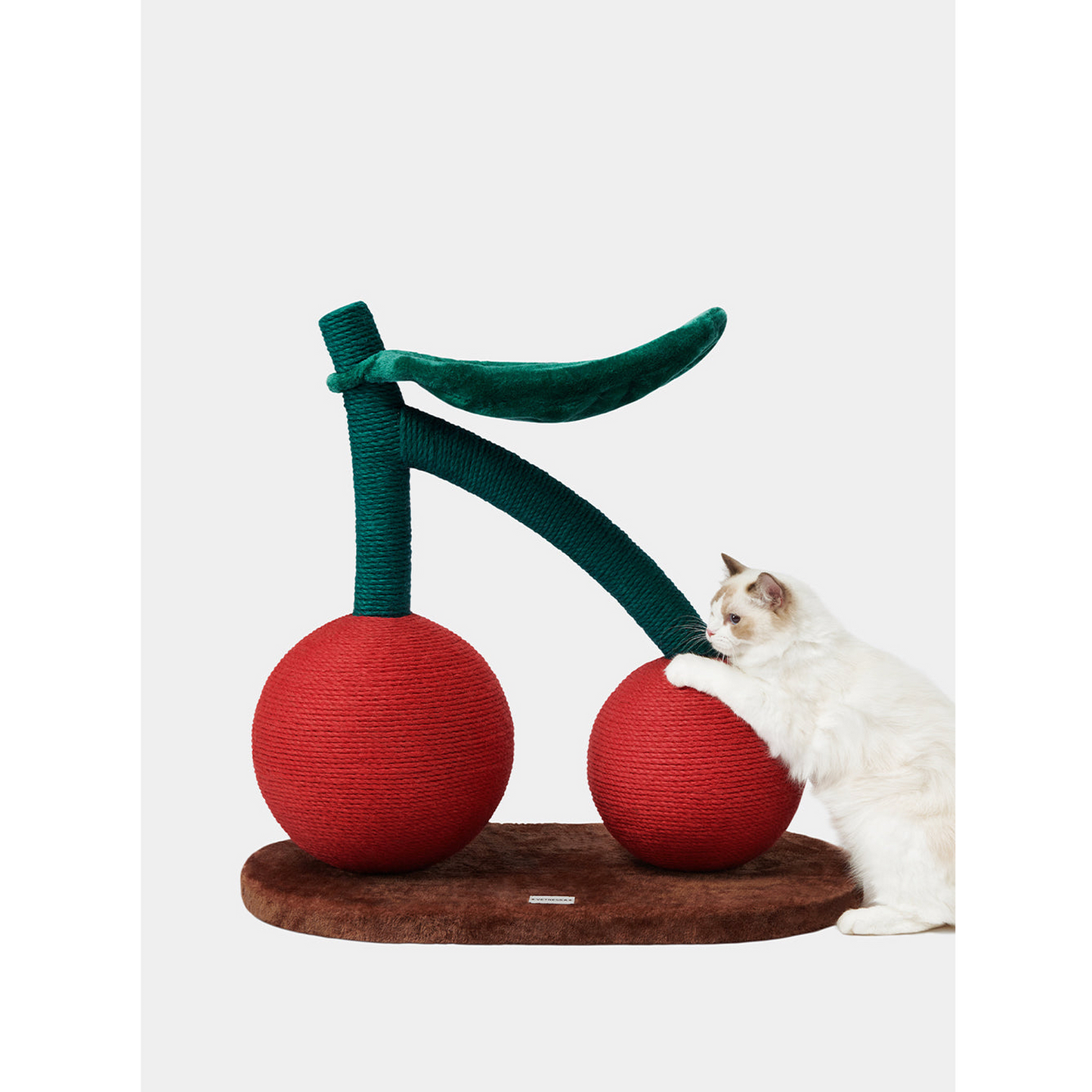 SUBHEADING
Recently viewed products