VETRESKA OASIS CACTUS CAT TREE 31"(80cm)
Spend

$100.00

to

FREE SHIPPING
Introducing our delightful Oasis Cactus Cat Tree, a succulent-inspired masterpiece handcrafted with love. This unique cat tree offers the purr-fect combination of clawing and climbing fun for your feline friend. The all-natural jute rope, designed to withstand even the most vigorous scratching sessions, keeps your mischievous kitty's attention away from your beloved furniture. Adventurous cats can reach new heights and enjoy the bird's-eye view from the top, while sleepier kitties will find solace in the sturdy arms, drifting into dreamland. With a height of 41 inches, our Oasis Cactus Cat Tree is suitable for cats of all shapes and sizes. For floor-dwelling felines or compact spaces, our 31-inch version is also available, ensuring every cat can experience the joy and excitement of this unique cat tree. Let your feline friend embark on a desert adventure with our Oasis Cactus Cat Tree and watch their happiness blossom!

FACTS FOR FELINES

🌵【Signature Cactus Design】The Cactus Cat Tree features a unique and eye-catching design inspired by succulents, adding a touch of whimsy and charm to your home decor while providing an exciting and engaging environment for your feline companion.

🌵【Versatile Climbing and Lounging】This cat tree offers multiple levels and sturdy arms for your cat to explore, climb, and perch upon. From the top, adventurous cats can enjoy a panoramic view of their surroundings, while sleepier kitties can find comfort and relaxation on the sturdy arms.

🌵【Stands Up to Active Cats】The Cactus Cat Tree is designed to withstand the energetic antics of active cats. Its robust construction and stable base ensure that it can handle climbing, jumping, and playful adventures without wobbling or tipping over.

🌵【Durable Jute Rope】The all-natural jute rope used in the construction of the Cactus Cat Tree is specifically chosen for its durability and texture, making it an ideal material for satisfying your cat's natural scratching instincts. It offers a sturdy and long-lasting scratching surface that helps protect your furniture.

🌵【Handmade with Care】Each Cactus Cat Tree is lovingly handcrafted, ensuring attention to detail and quality craftsmanship. It's a testament to our commitment to providing a safe and enjoyable environment for your furry friend.

🌵【Encourages Exercise and Play】With its various levels and platforms, the Cactus Cat Tree promotes exercise, agility, and active play for your feline companion. It provides opportunities for climbing, jumping, and exploring, keeping your cat physically engaged and mentally stimulated.

🌵【Protects Your Furniture】By providing a dedicated and enticing scratching surface, the Cactus Cat Tree helps redirect your cat's scratching behavior away from your precious furniture, preserving your beloved pieces from scratches and damage.

🌵【Suitable for Cats of All Sizes】The Cactus Cat Tree is designed to accommodate cats of all shapes and sizes. Whether you have a small or large cat, they can enjoy the fun and comfort of this cat tree without feeling cramped or restricted.

🌵【Easy Assembly】The Cactus Cat Tree comes with straightforward assembly instructions, making it easy for you to set up and enjoy in no time. Spend less time assembling and more time delighting in your cat's excitement and happiness.




BASIC INFO




● Materials: Jute, PVC, Chipboard

● Color: Green, Beige

● Product Size: 14.6*14.6*31.5 inches (L*W*H)

● Net Weight: 10.6 lbs.




CARE INSTRUCTIONS




● This product is made of natural jute rope. To maintain its durability, please avoid exposing the tree to direct sunlight.

● Use a vacuum cleaner or a lint roller to remove dust or cat hair. Do not use wet wipes.
View full details
Add an additional description to your product option. Ex: Size guides, and other common questions.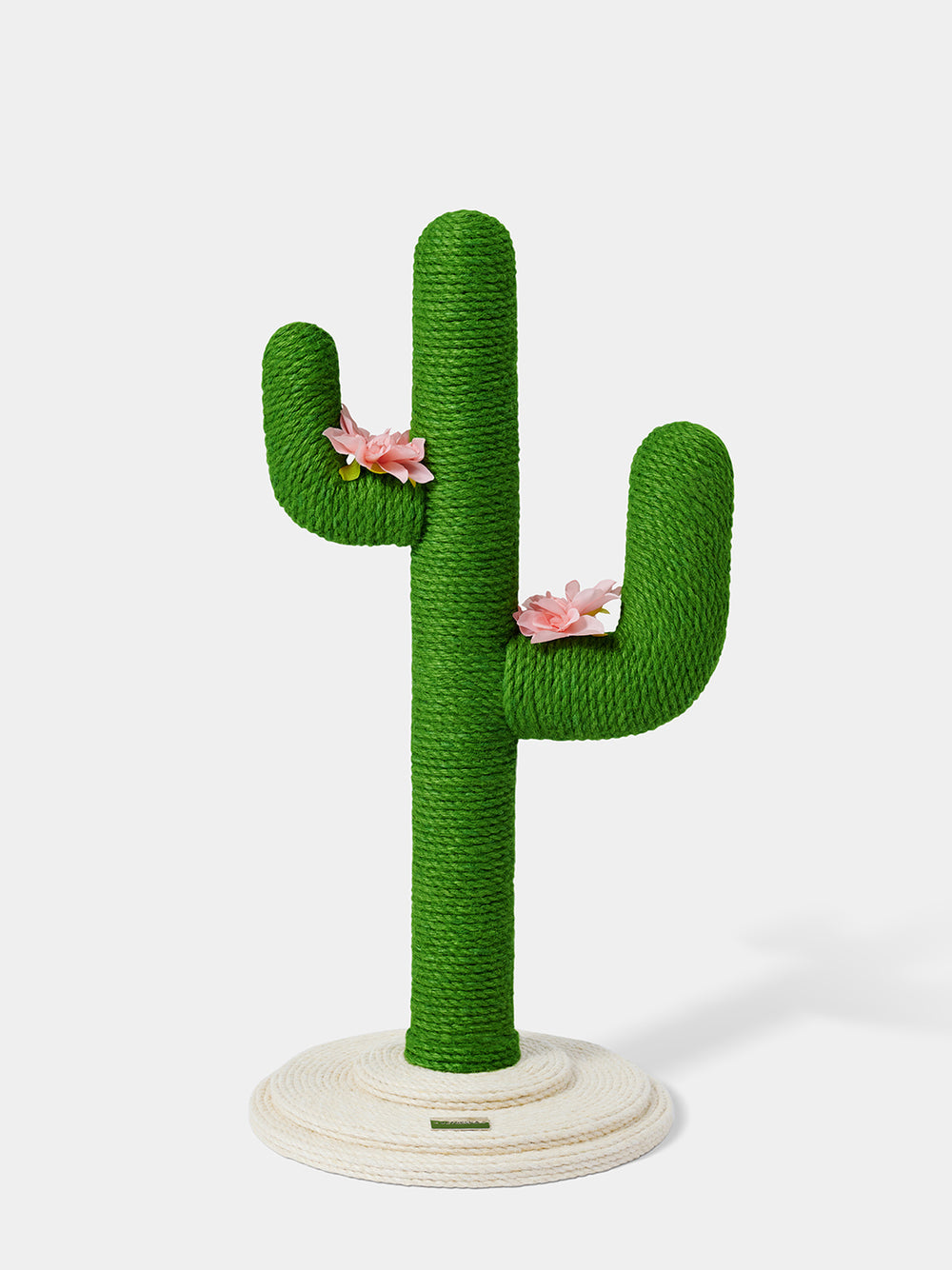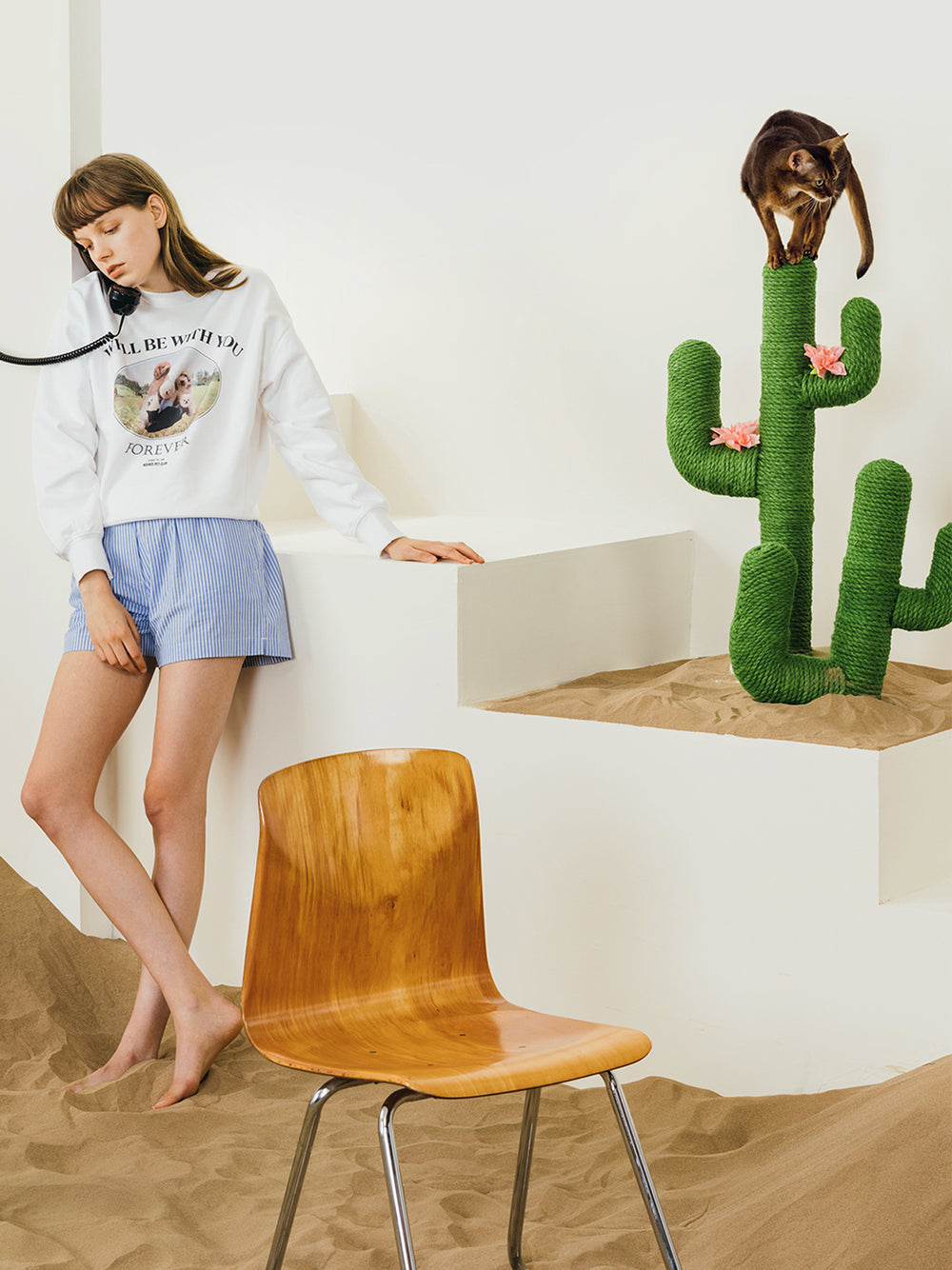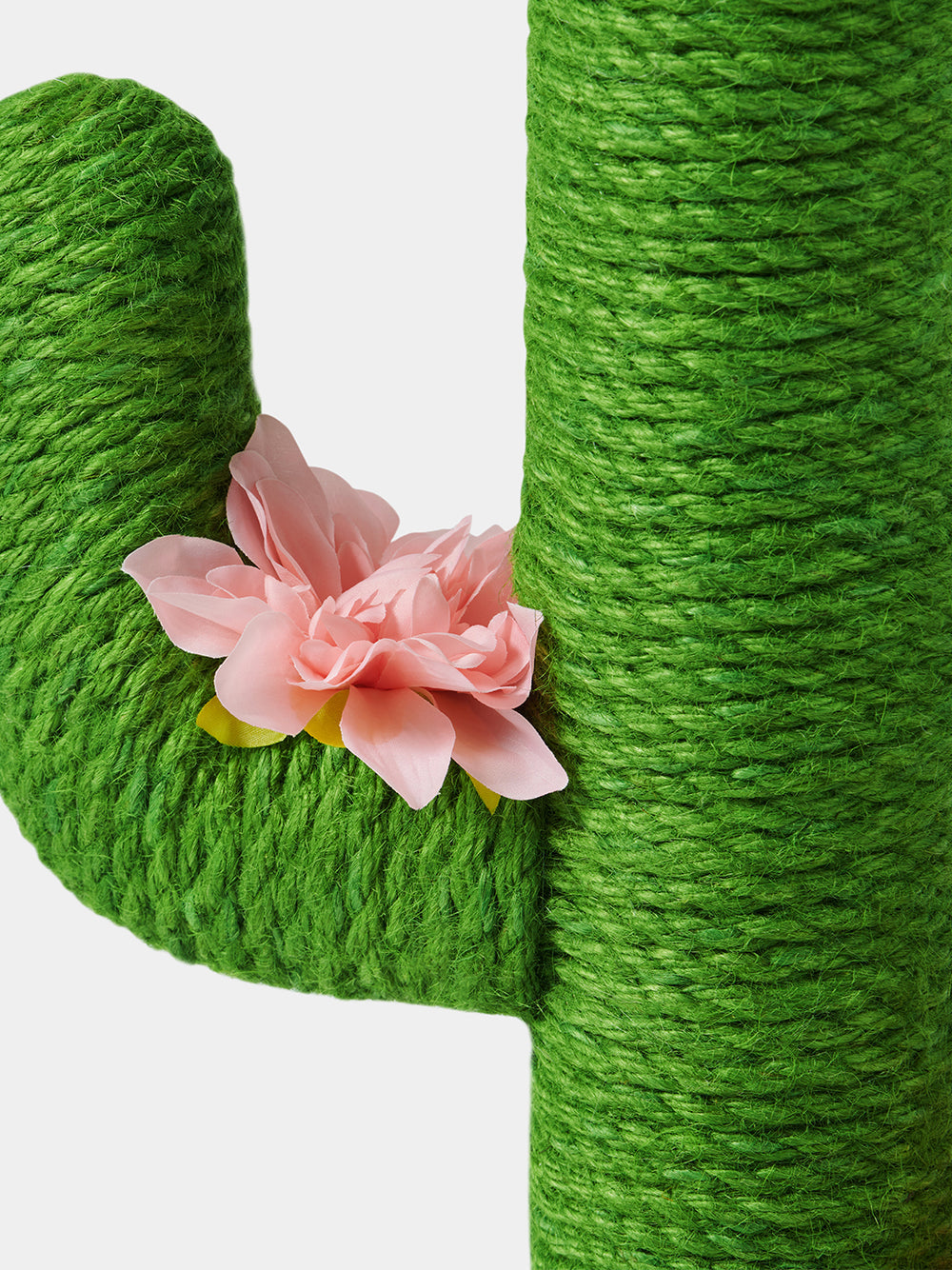 VETRESKA OASIS CACTUS CAT TREE 31"(80cm)
SUBHEADING
Recently viewed products