VETRESKA OASIS CACTUS PET BED
Spend

$100.00

to

FREE SHIPPING
Ever wondered what a cuddly cactus would feel like? Well, we did too! Introducing the Oasis Cactus Pet Bed, where cats and small dogs can snuggle up and snooze the day away. Made from 100% polyester, this pet bed keeps your furry friend cool in the summer and warm in the winter. With its plush and inviting design, your pet will feel like they're lounging in a desert oasis. Give your beloved companion the ultimate cozy retreat with the Oasis Cactus Pet Bed, providing comfort and style that will make their naptime extra special.

FACTS FOR FELINES

🌵【Cozy Retreat】The Oasis Cactus Pet Bed offers a cozy retreat for your furry friend to relax and unwind. Its plush design provides a soft and comfortable surface for them to snuggle up and enjoy a peaceful sleep.

🌵【Cactus-Inspired Design】The adorable cactus design adds a touch of fun and whimsy to your pet's space. It's a unique and stylish addition to any home decor, allowing your pet to lounge in style.

🌵【Year-Round Comfort】Made from 100% polyester, this pet bed is designed to keep your pet comfortable in all seasons. It helps regulate their body temperature, keeping them cool during the hot summer months and warm during the chilly winters.

🌵【Durable and Long-Lasting】Crafted with quality in mind, this pet bed is built to withstand regular use. Its durable construction ensures it can handle the everyday wear and tear of your pet's lounging and napping activities.

🌵【Easy Maintenance】The Oasis Cactus Pet Bed features a detachable cushion and a removable cover, making it incredibly easy to clean and maintain. You can conveniently remove the cover for washing, ensuring a fresh and hygienic resting space for your pet.

🌵【Portable and Lightweight】Whether you're at home or on the go, the Oasis Cactus Pet Bed is portable and lightweight, making it easy to transport and set up wherever your pet needs a comfortable resting spot.

🌵【Versatile for Cats and Small Dogs】The Oasis Cactus Pet Bed is suitable for both cats and small dogs, providing a cozy spot for them to relax. It accommodates pets of various sizes, making it a versatile choice for multi-pet households.




BASIC INFO




● Material: Polyester, PP, EPE

● Color: Green, Pink

● Product Size: 17.7*17.7*16.5 inches (L*W*H)

● Net Weight: 2.9 lbs.

CARE INSTRUCTIONS




● To maintain durability, please avoid exposing the pet bed to direct sunlight.

● Use a vacuum cleaner or a lint roller to remove dust or pet hair. For surface stains, it is recommended to use a brush or soft cloth with water for spot cleaning, avoiding submerging the entire bed in water.
View full details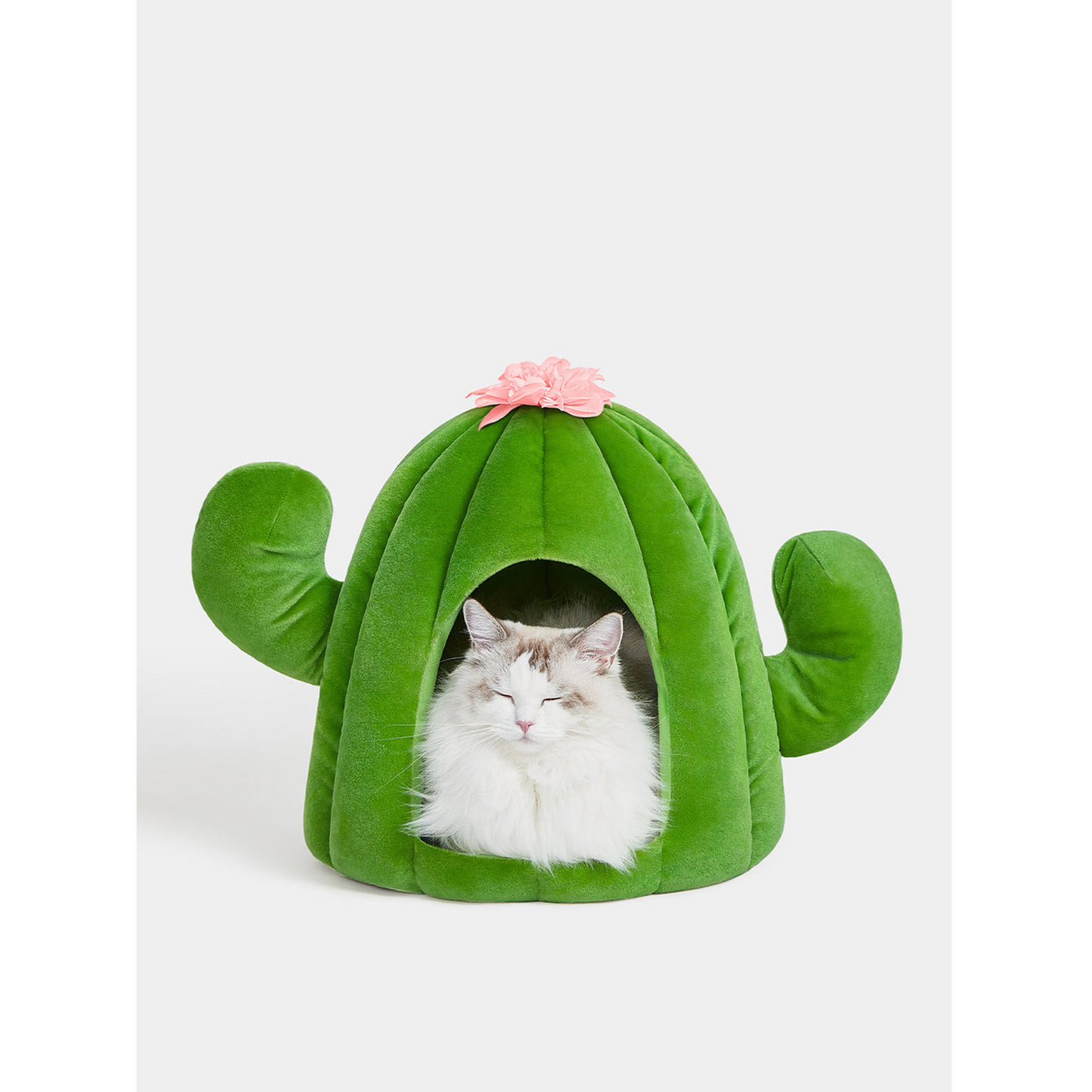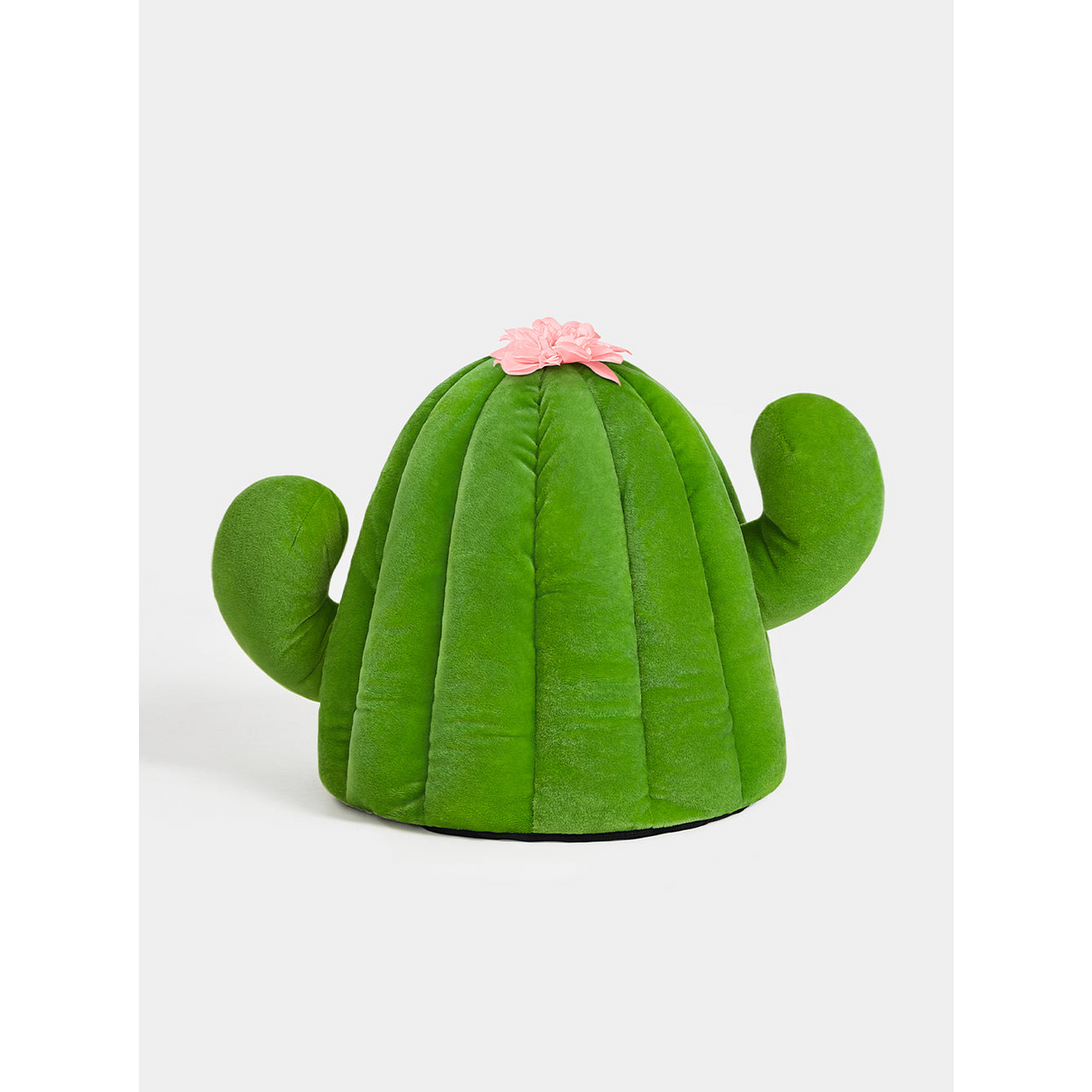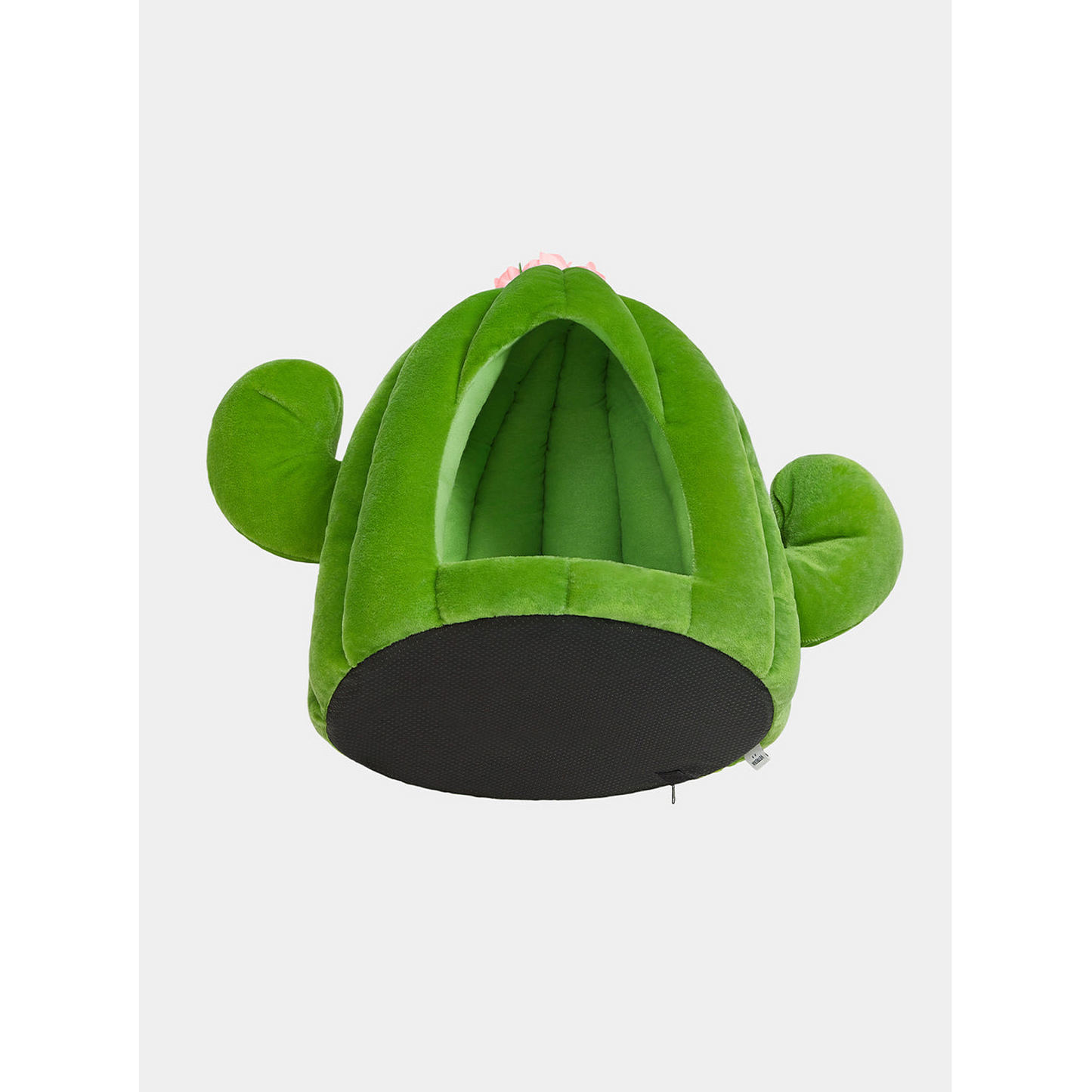 VETRESKA OASIS CACTUS PET BED
SUBHEADING
Recently viewed products